Podcast: Play in new window | Download
Subscribe: Apple Podcasts | RSS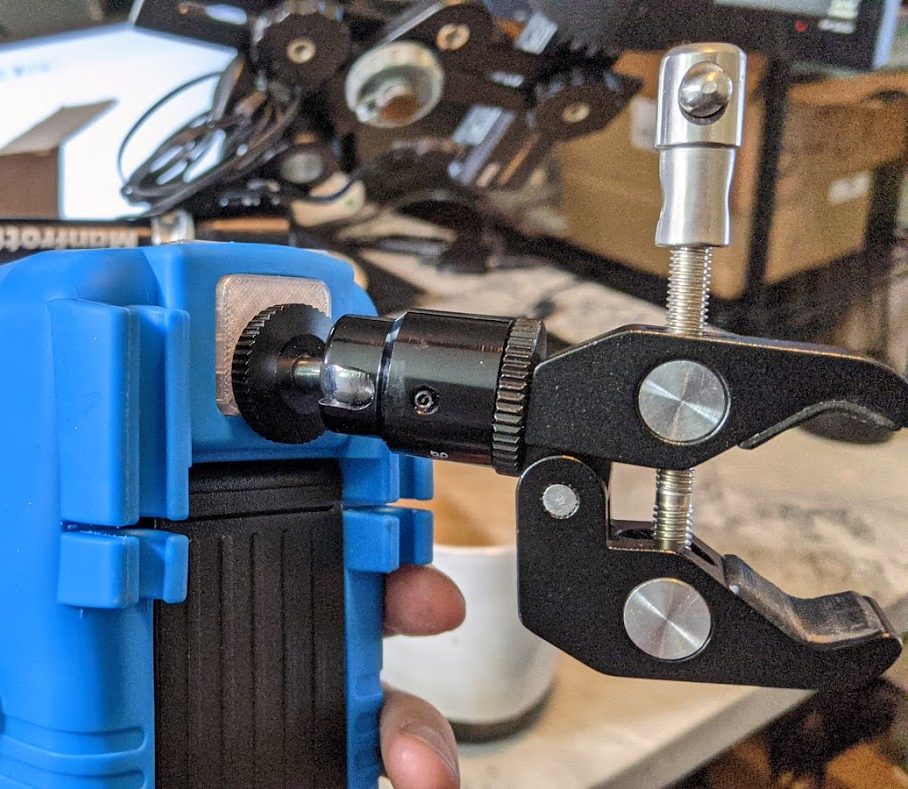 CMRR is improved with wymmetry in the probe design
Chris has acquired an active load, the Siglent SDL1020X-E\
Plugging some active loads with constant resistance / power into power supplies will make them hiccup because of the control loops interacting.
Chris also got a new soldering station, the Thermaltronics TMT-2000S
The lower end series are 470 kHz power supplies, the higher end Thermaltronics and Metcal stations use 13.56 MHz
The Metcal, Pace, JBC, Thermaltronics designs all use cartridges that heat to the proper temperature (as opposed to an adjustable temp). Thermaltronics calls this the Curie Heat Technology.
Tip to grip is the distance from your fingers to the end of the soldering iron. A shorter distance means more control. Unless you hold it like in the stock photos.
Chris has been using Small Rig clamps that have 1/4-20 threaded ends to interface with 3D prints. All you need to do is put a 6 mm hole in your 3D print and the clamp screws in and holds quite well.
Dave predicts bench meters will make a comeback. The Fluke 37 is an example of this concept.
Though we're the last to talk about it, Raspberry Pi released the Pico board based on their custom chip, the RP2040.
The board comes on a reel!
Eric Schlaepfer (@TubeTimeUS) explains the costs of making chips on twitter. This is (likely) why the RP2040 doesn't have any internal flash.
Hackaday explains the PIO on the RP2040, an interesting peripheral that allows local processing of external events on the I/O.
So wait…is the RP2040 not a microcontroller? Find out next week when Chris interviews the Raspberry Pi team!
We will also talk about why they decided to go custom. We have had many guests on in the past few months/years talking about custom chips and the cost of chipmaking.

Mohamed Kassem
Tim Ansell
Brian Faith

What is the breakeven point?
Ladyada (Limor of adafruit) discusses the RP2040 and how they plan to integrate it into their projects as well
Interested in learning assembly language? Check out this web based 6502 simulator called the tejotron
It was inspired by past guest Ben Eater
Beagle, SiFive and Seeed Studio are teaming up to create the BeagleV. This will be one of the first RISC V (sub $200) boards to run mainline Linux. It also has some pretty serious processing capabilities.
Chris and Dave discuss RISC V and how it's an open source ISA, not an open source chip design. Those also exist (such as past guest Claire Wolf's PicoRV design), but are not used on the BeagleV.