Podcast: Play in new window | Download
Subscribe: Apple Podcasts | RSS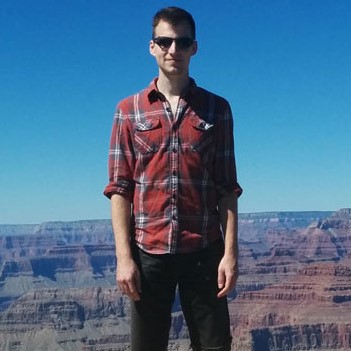 Welcome, Zach Barth of Zachtronics!
Zach started and still runs a game studio that makes games for engineers, Zachtronics.
Some of their popular titles are:
Zach got started making games as a student at Rensselar Polytechnic Institute (RPI)
Prior to making games full time, he worked at Microsoft on Vizio
After Ironclad Tactics didn't go as well as they wanted, they shut down the studio for 1 year.
During the shutdown period, he worked at valve with the Vive HTC / Valve Hardware team (Jeri, Jeff, Ben and Alan have all been on the show)
Shenzhen I/O was partially inspired by Valve HW.
After Valve, Zachtronics was sold to Alliance and they now work with them to produce games.
The games are all coded in C#, but the engines used are either Unity or self-made.
Infiniminer is credited as the inspiration for Minecraft, which was sold to Microsoft for $2.5B. Minecraft introduced the idea of the "Fantasy of Labor".
"The thing I learned through all of this stuff[…]escapism isn't evil and education isn't good. A lot of people talk about education as if it's some kind of monolithic valuable thing[…]but that's kind of not how it actually works." ~Zach Barth
Shenzhen I/O is about an engineer that moves to China to work on hardware. So weird.
A user created a Tetris game inside the game. The marketing for Zachtronics is basically users sharing these internal creations.
Game enginers often drive other games. Garry's mod is an example of this. MOBAs are another example.
Zachtronics games now have analytics to tell when puzzles are working or just too hard. They also do surveys at the end of infinifactory levels.
When prepping for developing Shenzhen I/O, the started by watching Dave's video on a tablet teardown.
Chippy was a play on Clippy, and apparently someone did cosplay for that.
Many thanks to Zach for stopping by the show! It was really interesting learning about the video game industry, expecially games that are made for engineers. For more from Zach, check out his AMA on reddit.
Visit Zachtronics.com for more info about the games and company. Buy all of the games on Steam. You can buy some of the titles DRM free on Good Old Games and Humble Bundle