Podcast: Play in new window | Download
Subscribe: Apple Podcasts | RSS
Welcome back, Jeri Ellsworth!
And welcome people who don't normally listen to the show; if you came to hear Jeri, you won't be disappointed! (until you hear Dave and Chris). Regardless, if you like what you hear and have interest in electronics (making them, not just using them), you can subscribe to our RSS feed or through our iTunes Podcast Feed.
For those interested, there is also now a transcript available for episode 147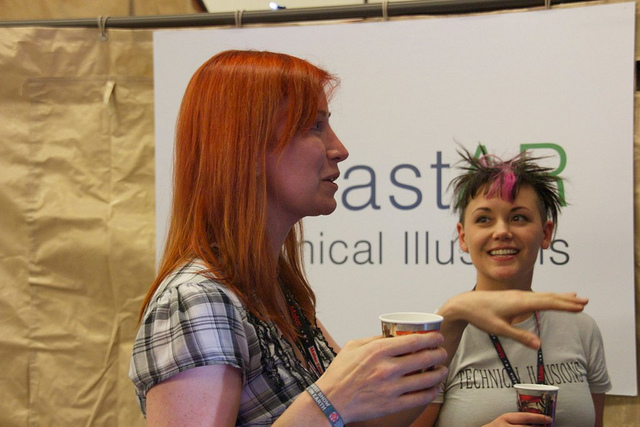 Jeri has joined us on past shows, in fact, she was our first guest on episode 35! The second time she was on the show (episode 52), she told us all about her home chip making escapades.
Jeri and her partner Rick's new company is called Technical Illusions. This company started after they were both laid off from Valve, the game company where they had previously been working on this technology.
The Technical Illusion team is only 5 people full time right now, but they had many friends and cohorts along to help out during the show:

Rick is able to quickly prototype new interactions and games by using Lua, the scripting language.
Currently, Jeri is using Altera FPGAs for development and TI serializers to get the data to and from the video processor, but will eventually move to a metalized gate array. More expensive on a per-piece price than a fully custom chip but cheaper mask sets (for the photolithography part of semiconductor processing)
The playing surface is a retroreflective surface, similar to what is on road signs and what the Apollo left on the surface of the moon.
The sweet spot for viewing the games is at 100 Hz. They currently run the glasses at 120 Hz.
The glasses and the absolute head tracking allow you to experience parallax, which you cannot do with 3D movies currently.
The glasses hook up to phones through USB on the go. This allows the phone to act as a host or a device.
There are other players in the Augmented Reality space, but no where near the price point they're going for. In the Virtual Reality space, the OculusRift is a high profile example (at a similarly low cost)
Technical Illusions will be seeking patents, in order to attract some investment. They will be starting a Kickstarter in the near future.
Today's episode was sponsored by element14. Check out their community support, product info and ways to purchase a wide range of popular dev boards, including Raspberry Pi and BeagleBone Black.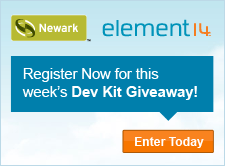 Photos of Jeri and the Technical Illusions team by Alvaro Prieto, friend of the show and great photographer!