Podcast: Play in new window | Download
Subscribe: Apple Podcasts | RSS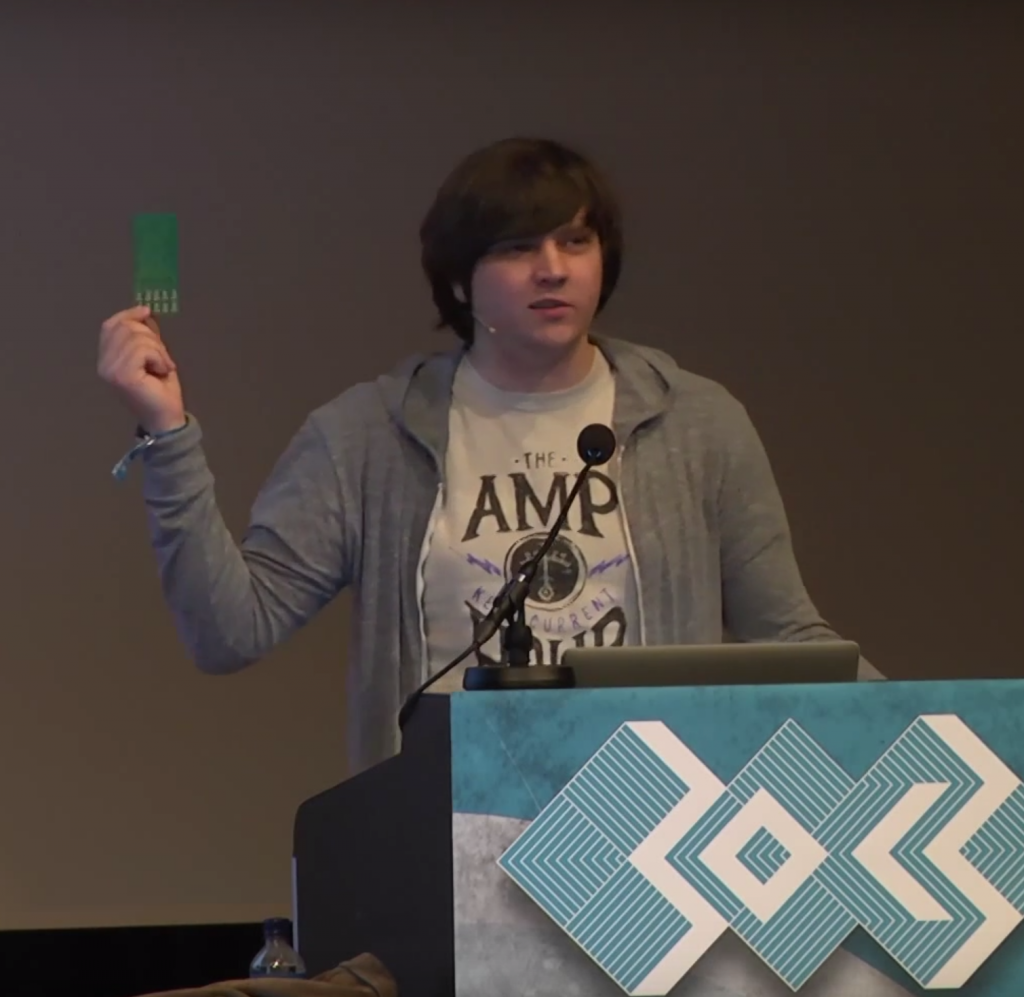 Welcome Dmitry Nedospasov (@nedos),
Dmitry is from Russia, grew up in US, and moved to Germany for university (undergrad and PhD) at TU Berlin.
He is a a hardware security researcher, like past guests Mike Ossmann and 

Colin O'Flynn

Dmitry gave a great talk about these topics at 30c3 last year (also where the image above is from)
There are different types of getting into chip level attacks

Semi Invasive

If you shine IR light light at the back of a thinned wafer you can see photonic emissions.

This requires high end equipment but there are some DIY versions.

Or you can use a saser pulse to flip bits and potentially probe the crypto key

To thin the wafers, you use a 

CMP, chemical mechanical planarization. This is similar to the one done in a fab but on a much smaller scale. One brand is an 

ASAP CMP

Fully invasive

Microprobing – making a probe pad with a laser

Chris Tarnovsky does a lot of these type of attacks.

Dmitry recommends the book Murdoch's TV pirates. This was about the hacking of Pay TV.

Another area of attack are printer cartridges. The ones from vendors giving away printers are encrypted so you have to continue to buy the ink from them.

Intellectual property law says that you can replicate the signals (nothing is protecting those) but you cannot steal the firmware. So as long as you emulate, you should be fine (that won't stop companies from suing you though). 

Playstation modding/hacking was another big thing back in the day.

Dave was asking about RFID credit cards because he just did a video about RFID jammers. Many of the terminals use the  EMV standard.

Levels of security

Dmitry was invited to a conference about industrial control systems (ICS) in Vienna. This may have been a mistake based on the fact that Dmitry works with IC's (note the apostrophe), but there are still lots of issues. The 

stuxnet hack comes to mind (though that was very sophisticated and software based).

Industries that are hurting for security

IoT security

Medical

Cars

Dmitry has spent the week doing training a Recon. The conference is nearly  50% hardware talks and has tons of on site t

raining.

This particular class Dmitry is giving is teaching workflow for day to day hardware reverse engineering.

Dmitry also will be at ToorCon in San Diego. 

He also gives on site trainings (outside of conferences) and will possibly do one in Berlin later this year. Check out his website toothless.co for more info on the trainings.
Contact Dmitry if you're in Europe and interested in hardware security. He has too much work and is looking to hire people. Contact him on Twitter, his handle is 

@nedos
Many thanks to Dmitry for telling us more about hardware security! It was a great look into how people can get into probing silicon for all its secrets!