Podcast: Play in new window | Download
Subscribe: Apple Podcasts | Android | RSS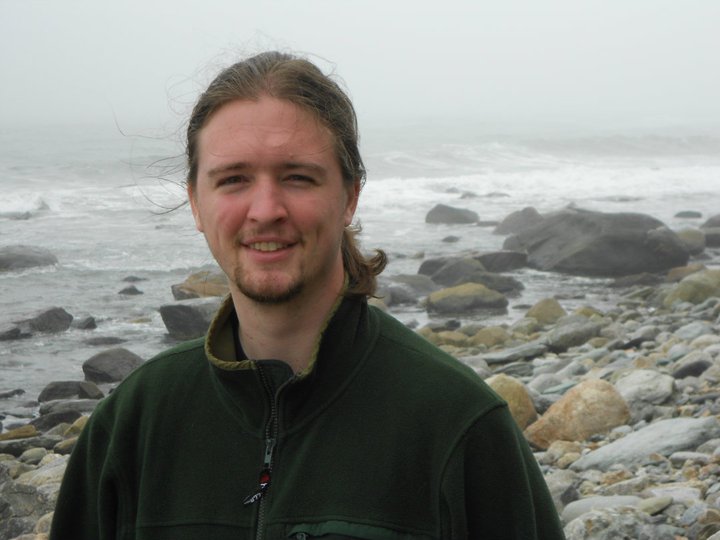 Welcome, Eric VanWyk!
Eric is now an adjuct at Olin College of Engineering. They started in 2001 but have quickly grown in prominence due to their willingness to try new teaching methods.
He teaches the computer architecture class and 1 hour seminars (2014 coursebook here). The current one is called, "DANGER: High Voltage" and a previous one was about power supplies in a practical manner.
This reminded Chris of classes by past guests Larry Sears (at CWRU) and Kent Lundberg (also at Olin). Former guest Ian Daniher was also a student at Olin (one of Eric's students, actually).
Eric was heavily involved with FIRST robotics.
This also helped him land his first job designing medical devices at DEKA research.
There is a lot of focus on the regulatory side of design in medical companies. This was recently discussed over on a recent Embedded.fm podcast.
The toughest ones are FDA certifications. The devices Eric worked on were Class 2, which means they had to fail without causing any harm (but didn't need to keep working).
Also while at DEKA, he helped update the design of the robot kit given to students for FIRST (Dean Kamen started FIRST). The system uses NI Compact RIO and has an FPGA backplane that controls safety.
After DEKA, Eric went to work on development boards using the stellaris family at Luminary Micro (which was bought soon thereafter by TI and renamed the Tiva). It was actually an FPGA eval kit.
He also designed the fixed point math library used for motor control on the stellaris.
After TI, he moved to National Instruments and worked on the kits that are used for the First Lego League.
Initially this was the NXT and later this transistioned to the Linux based EV3
Eric also got to go visit the LEGO factory in Denmark

He stopped designing toys after responding to an email snarkily from his alma mater (Olin), which helped him land a job as an adjunct.
From there, he teamed up with James Whong (while he was at Boston Dynamics) and started designing a measurement platform that could be used on robots that are moving around. This became the mooshimeter.
"Mooshim" is a Zen Buddhist phrase meaning heart without heart. Eric lived in Tokyo for a while and understood more of the cultural meanings vs the straight translation.
The device has 2 channels, but 4 inputs (common, high voltage, current, multi input — resistance, low voltage, etc). It is tested to 600V CAT III.
Because of the multi input, it's good for things like power factor, measuring the VI Curve of a battery and other  measurements that might take multiple meters.

It communicates with phones using Bluetooth LE. It cannot currently have multiple devices hooked to one phone, but might in the future.
The mooshimeter has about a 100 uW average draw from the two AA batteries. This gives a battery life of anywhere from 10 days (full on) to a few months (low duty cycle).
The project was crowdfunded through Dragon Innovation. They force project owners to set the target funding at the estimated breakeven point.

Dragon offers manufacturing assistance and services, but it is not required as part of the crowdfunding.
Eric and James went through both FCC testing and 61010 testing. This required some very high energy pulses to be pushed onto the product.
Dave has previously worked with his pal Doug on blowing up DMMs with high energy sources:

On the dielectric withstand test, they had a problem because the SD card allowed more area exposed to user. They ended up changing the mold.
The mold they got can shoot about 10K parts. This was based on estimations from the breakeven calculation. They ended up with about 1000 backers.
Initial prices during the crowdfunding where students for $80, everyone else $100. Retail will be closer to $120.
The chips on board were the CC2540 for Bluetooth LE and the 8051 on board and the ADS1292 for the analog front end.
The boards are now in production and the product should ship to all backers by mid-October.

Thanks again for Eric being on the show. If you'd like to pick up your own Mooshimeter, you can preorder over at http://moosh.im