Podcast: Play in new window | Download
Subscribe: Apple Podcasts | RSS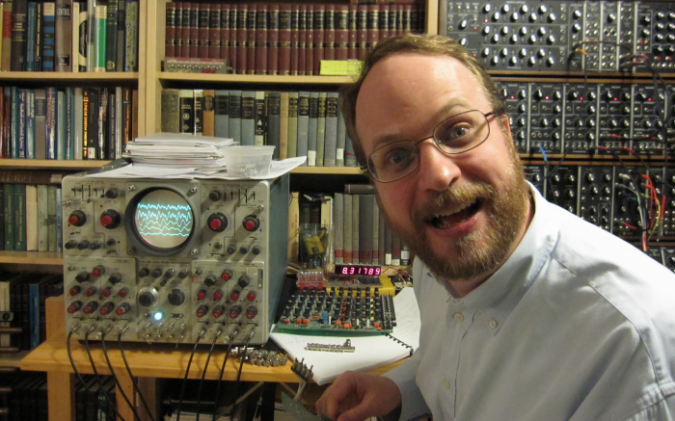 Welcome, Dr Kent Lundberg!
Kent has been a lecturer at MIT and now teaches at Olin College.
He also keeps a great blog called "Reading Jim Williams". Kent personally knew Jim through Jim Roberge
Kent also has a bibliography of all of Jim's publications, which were very numerous.
As fans of JW's will know, some of his app notes were epic. AN47 clocked in at 130 pages.
Kent has had one student in particular he remembers and has seen all over the place, including the cover of Wired: Limor Fried (AKA Ladyada) of Adafruit Industries.
In his control systems classes, he doesn't use network analyzers but uses Dynamic Signal Analyzers like the HP3562A.
Dave says "Bow-duh", Chris and Kent say "Bow-dee", Bode's family (but not him), say "Bow-dah". Dave has been to Bodie, California.
Kent is a fan of the Severed Heads, a long time Aussie band that did a lot of experimentations with synths.
Kent also has a bunch of synths of his own, including Moog and Dave Smith synths.
When he's not teaching, Kent consults for industry for analog. His company is called Keeling Flight Hardware, Ltd. "Flight Hardware" also refers to hardware that is ready off the shelf.
He also works at Lincoln Labs and has worked indirectly with Dr. Greg Charvat, who was a guest on show 115.
When he's not teaching or consulting, he also collects and repairs scopes, thanks to JW's inspiration:
[tube]http://www.youtube.com/watch?v=I6ODi7qSpYg[/tube]
Kent has a 511, a 556 and a 7104. Great hardware! He also has one digital scope from the older era: 7854
Kent was the historian and editor for the IEEE Control Systems magazine and did a feature about analog computing.
Beyond all this, he's also an avid book collector and has hard-to-find books from the Rad Lab and the Manhattan Project (the ones that are allowed to be collected).
He's now developing a new class along with students to teach EE Prototyping. We can't wait to see how that turns out!
Thanks again to Dr Kent Lundberg for being on the show! Find him on Twitter at
@DoctorAnalog
 or at the variety of sites linked above.