Podcast: Play in new window | Download
Subscribe: Apple Podcasts | RSS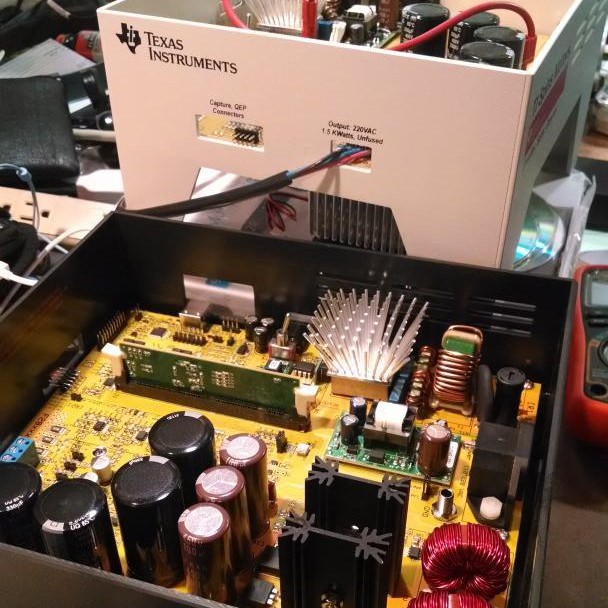 Both Chris and Dave have trouble shutting off when on vacation.
Dave will be at the Electronex trade show this week with a booth. He has gone in years past:
[tube]https://www.youtube.com/watch?v=8fQiQF9-hBE[/tube]
Different jobs have different amounts of strain associated with them. From anecdotal evidence, design houses (places that contract design for others) tend to be grind houses.
What is your experience with different levels of stress/strain between different jobs you have worked?
YouTube recently enabled fan funding. This allows people to support content creators without watching advertising (and for more niche creators). You can support Dave on his YouTube page.
Another popular option for content creators is Patreon, which allows you to pledge money for each new video made.
One of our favorite video makers, Afrotechmods, recently enabled Patreon. He mentioned that it takes hours for each minute of content produced. Bonkers. He has a great new set of videos out about switchmode power supplies.
[tube]https://www.youtube.com/watch?v=CEhBN5_fO5o[/tube]
The triboelectric effect induces noise on cables from movement. Dave had to deal with this in his job building seismology equipment.
Chris recently got a new version of a dev kit…after buying the wrong one! He needed the TMDSHVMTRPFCKIT and instead bought the TMDXHVMTRKIT5X (which isn't compatible)
This is a kit made by the same group that Trey German works in; Trey was our guest in episode 213. Chris was introduced to Trey by a friend when trying to figure out the kit conundrum.
Power factor is the difference between real power and apparent power. The power factor correction circuit on the dev board is a boost converter (and controller).
TI also released a wireless reference design that has just about every wireless standard on board (and a Sitara processor).
Marcus and the Sparkfun team have been taking some lumps on a programming error for the Microview. It has been great to see how open they are with the details of how they are fixing it.
Chris has been working on a new website for his day job. It is amazing how the mentality differs between hardware and software (especially web software). There is so much more license to change later (a big benefit, to be sure).
Chris also thought about how software people must feel when getting into hardware: they want it to be a one-click solution, just like how Chris wants WordPress (which we use on The Amp Hour) to "just work".
Dave says this is the promise of modular hardware, which never really lives up to the hype. Chris thinks LittleBits is a good example of this: you can try lots of different things, but you would never differentiate in the marketplace without going custom (and losing the swappability)
Dave thinks that Altium is gearing up to make a purchase. Chris doesn't think they have enough cash on hand, but Dave rightly points out that EAGLE was bought by Newark/Farnell/element14 for only 12 million euros (not dollars like stated on the show).
Dave has been reading "The Decline and Fall of IBM" on Kindle.
Infineon recently announced they are buying International Rectifier. Infineon was a spinoff of Siemens.
Chris says the best way to learn about silicon is to construct 3D models using programs like Sketchup (no longer owned by Google).
Luke Beno wrote a project that graphs user data off of data.sparkfun.com, a free cloud solution for IoT.
There is a post about the absolute minimum funding you need to be able to deliver a 3D printer for a kickstarter project. The "viability line" shows this clearly.
Dave talked about how lots of people are using Tindie these days to sell their electronics. People should remember to price properly on there as well (BOM * 3 to be safe).
[tube]https://www.youtube.com/watch?v=E9lYHIAZeTc[/tube]
Chris is heading back out to LA and SF this week. He will be at the Hardware Didactic Galactic meetup on Thursday and attending the Hardware Workshop later in the week.
Dave may get to test drive a Tesla later this week. He is dreaming about doing a full review (and a teardown?).