Podcast: Play in new window | Download
Subscribe: Apple Podcasts | RSS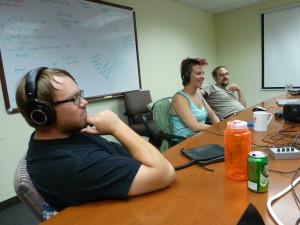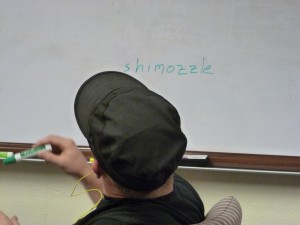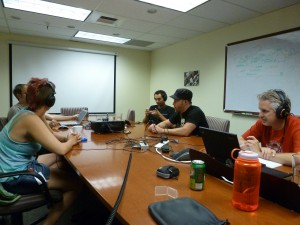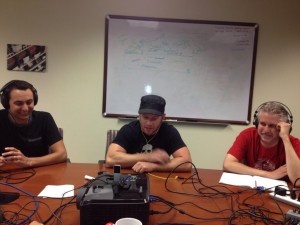 Welcome to (most of) The SparkFun Engineering Team! This is comprised of:
Wow! That's a lot of people on one show! (our most ever by far)
The SparkFun tutorial system has been reworked in the past 6 months. You should now be able to click any topic and get the background info to work back through more basic material to build up to what you want to learn.
SparkFun is in the middle of a national tour. Some of which the engineering team has joined in on.
They also offer a range of in-person classes.
Each year, SparkFun has a meeting and discusses what the company culture should be like. This includes the company values, the size of the company (how big they should get), whether/when skateboarding needs insurance, the dog policy and more.
If you're in the area, you can join in on tours of the building on Fridays at 3. This will be even more exciting as the new building is built (slated for Q1 of 2014). Or you can just stop by and pick up your order!
Great video showing a board go from start to finish through SparkFun manufacturing and shipping
[tube]https://www.youtube.com/watch?v=VNW4dmqbr9o[/tube]
There has been a push to get all projects onto GitHub on the SparkFun channel. This helps to distribute the open information and to
Dave was asking about the frustrations of people replicating ideas and references his previous video about the unwritten rules of open hardware.
[tube]http://www.youtube.com/watch?v=NOUaoLjrNPo[/tube]
The Makey Makey was copied almost immediately.
Some companies/individuals don't even try, they just scrape the SparkFun site…including the pictures of the employees! Yikes.
Interested in getting your project into the store? There is a "Pitching Your Product" tutorial.
The environment is a concern too, which is why there is an explanation about where your stuff comes from, in this case, the Pro Mini 5V.
Counterfeit parts have affected SparkFun, especially when there was the atmega 328 shortage that affected lots of arduino-centric companies.
Mike (Hord) did a Leap Motion teardown
[tube]http://www.youtube.com/watch?v=XOhIhvSZG94[/tube]
In addition to helping other companies/organizations monetarily, they also have in-person and on-site events such as the Autonomous Vehicle Competition, participating in the upcoming Northern CO Mini Maker Faire and the short-lived-yet-awesome Antimov competition (an anti-Asimov robotics showcase)
[tube]http://www.youtube.com/watch?v=EqemNzvJVJ0[/tube]
FPGAs aren't a focus at SparkFun yet, but might be in the future. Chris suggests the eBook, "FPGAs…Now What?!" by Dave Vandenbout (of Xess). The Papilio by Jack Gassett of Gadget Factory is a platform highlighted as a good starting point.
To keep up with all things SparkFun, be sure to subscribe to their YouTube Channel and Twitter feed, as well as hopping over to their forums if you have questions. Oh yeah, and don't forget to buy some stuff from them!