Podcast: Play in new window | Download
Subscribe: Apple Podcasts | RSS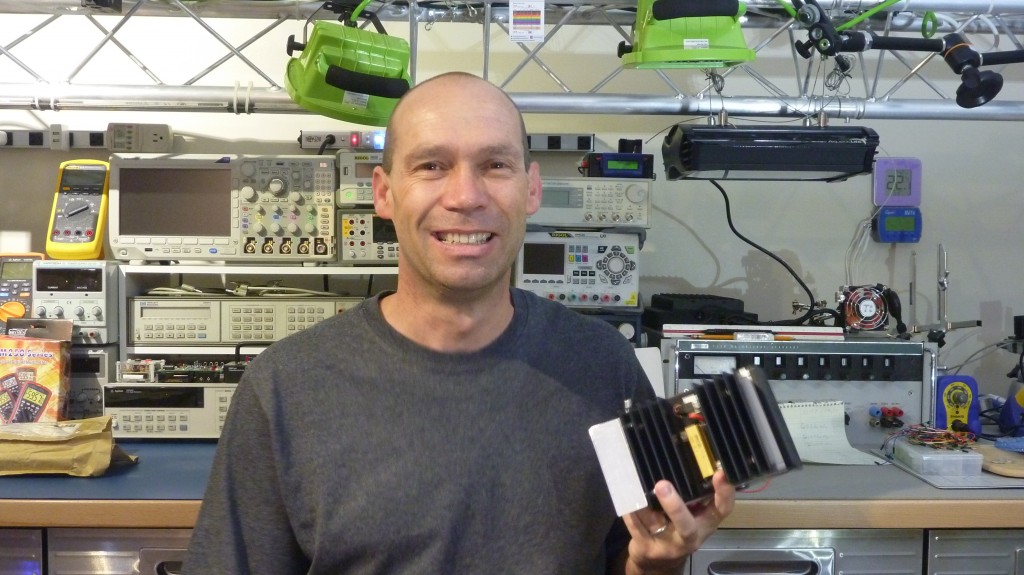 Welcome, Martin Lorton! Video blogger and fellow Clevelander!
Fresh off replacing his basement, he stopped by Chris's basement
[tube]https://www.youtube.com/watch?v=mprDdGp6rWI[/tube]
Martin got started in IT, working for the large company EDS in his home South Africa. That was bought out by HP and they managed BP's accounts.
Once Martin moved to the states in 2008, he had extra time to begin video blogging.
Fluke got ahold of his early videos and started sponsoring him. At one point, Martin was making a video per day. (!)
The reason Martin got into video was to explore solar, which he did extensively and eventually he put onto his house back in South Africa.
[tube]https://www.youtube.com/watch?v=agSfgsH97PE[/tube]
The test equipment was another market that he got interested in exploring, especially because it was related to solar.
Martin says up front that his videos are from a novice perspective. Chris mentions a book about teaching adults that says this is necessary to be an effective teacher.
Another important aspect is to maintain the community, much like Dave does on his forum.
The support that Martin and Dave both get seems to stem from the idea of 1000 true fans.
At the beginning, Martin did not appear in front of the camera. In fact, he hired a female actress to be in front of the camera (without much success).
One part of solar that the mjlorton channel focuses on is the data. Chris mentioned a book by Astro Teller that does the same for marriage called Sacred Cows.
You wouldn't think of Cleveland for renewables, but wind turbines are popping up everywhere. Lincoln Electric has a HUGE one that can output 5 MW.
Dave's solar data from his house is available online (but not updated regularly).
Another project that is approached from the "beginner" perspective is Martin's power supply project. Much like other modern problems, sometimes it's simply knowing what terms to Google for.
[tube]https://www.youtube.com/watch?v=70dsAWBkXIM[/tube]
Sometime you need to find ways to filter the audience to get to the core of folks who really care. Money is one way to do that.
Long form videos come naturally to Martin (and Dave), they realize how much is left out from DMM tutorials like the one from Afrotech. Same thing for Curious Inventor's 5 min videos (who told us he spent 6 months learning more about soldering before making his popular video).
Other engineering video blogs:
Martin acts as a stimulus for audience talking to one another on various medium.
Both Dave and Martin are in the midst of trying out KiCad. Martin used Design Spark for the early part of his power supply project.
Dave lets us know that 74 series logic is celebrating its 50th video (really 5400 series)
Many thanks for Martin stopping by the basement to talk to us. If you come through Cleveland you can join Martin and Chris at the Charged Conversation meetup.