Podcast: Play in new window | Download
Subscribe: Apple Podcasts | RSS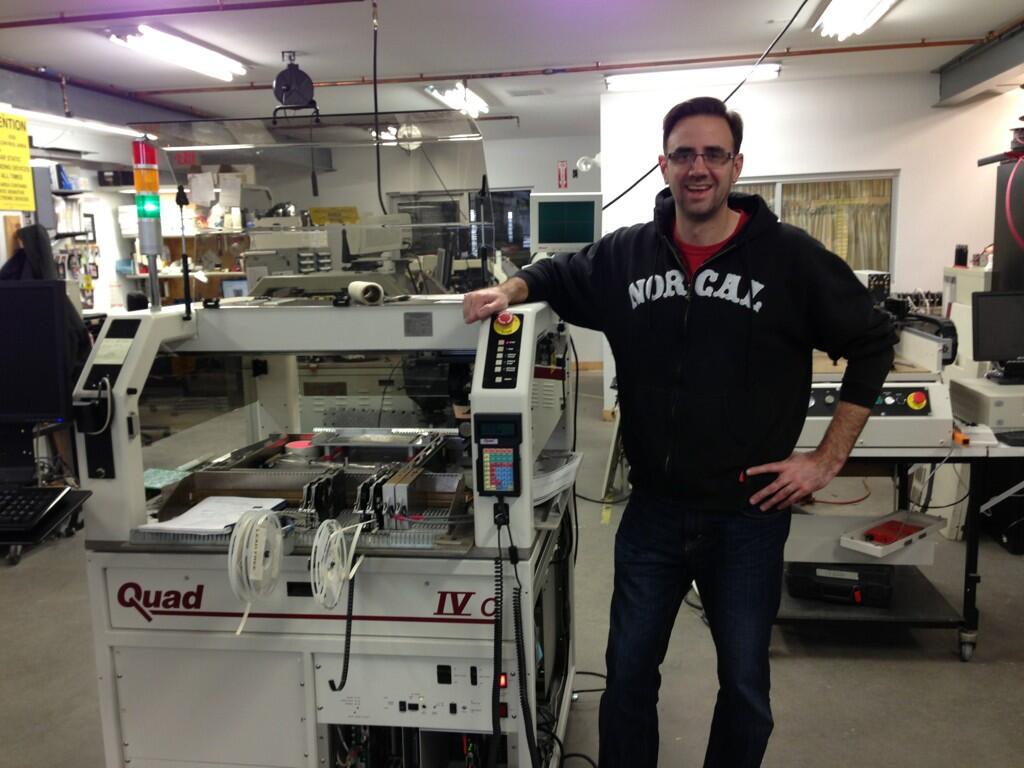 Welcome, Ryan O'Hara of Ohararp.com!
Ryan is a mechanical engineer who has crossed into the electrical domain in various ways.
His PhD work was research around robots that fly like bees. It was also featured on NPR in the US. Later he studied wings similar to the Manduca Sexta.
Since graduating, Ryan has continued to serve in the US Air Force.
He used to live down in Dayton, where Chris recently attended Hamvention.
To construct tiny wings, Ryan used the ablation feature available with the LPKF ProtoLaserU3, a UV (355 nm) laser device. These days Ryan uses a CO2 laser, which burns more than ablating.
The wing material was partially made from FR1500. See the entire material stack up here (pdf).
The robot insect was controlled by custom ASIC (metalized gate array), similar to what Jeri Ellsworth is doing for the CastAR.
Ryan achieved his lift targets for the robot by employing biomimicry. Why not let nature do the heavy lifting?

Later he did consulting work ,which he got through publishing some open projects. 

One was g

lacier monitoring, using a low cost device.

This is how he got into learning about the need for 

stencils and the d

ifferent materials used to construct them. Limor from adafruit did a tutorial using info from Ryan.
His mechanical background came in handy. Ryan recommends the Protomold draft tutorials to learn more about the importance when molding plastic.

The thickness of the stencil is a standard 3.5/1000th inch. 

Kapton has about 100 uses before the smaller features start to fall apart. One thing that lowers the life span is using a metal spatula to spread solder paste. Ryan suggests using a c

redit card/hotel key card instead.

Ryan suggests the Sparkfun tutorial about paste/stencils.
Jeff Rowberg from BlueGiga has been working on the KeyGlove recently. He also got it to work with Google Glass (hey, Chris was excited).
Glass has the invensense MPU-9150, a 9 axis motion tracking device.
LEDs capture Ryan's attention, as well as his kids and some Christmas decoration enthusiasts. He started a new boutique company, RGB-123.
Ryan picked up a Quad PnP to do in-house assembly as a value-added solution for consulting clients. 
He got a refurbished machine and feeders from GoPPM, a dangerous site since Ryan is a self-confessed tool junkie.
He also had help from Twitter. @AutoSportLabs and others helped to narrow it down.
Dave interacted with the PnP that did his boards in the video where he visited his assembly house:


[tube]http://www.youtube.com/watch?v=pHNpayYhBvM[/tube]

Everyone favors surface mount for automation reasons, but Chris recently saw a tiny solder pot for tinning wires.

Moving to a full time maker business is a big decision, but Dave says it shouldn't be a hard one. 

Ryan was nice enough to mention Chris's upcoming program, Contextual Electronics.
Thanks again to Ryan for being on the show! He's offering a coupon to all interested listeners. Use the coupon code  "amphour20" – Coupon is for 20% off Kapton stencils and expires 16 Jul 2013.
Find Ryan on Twitter at @ohararp
Image credit: Ohararp.com