Podcast: Play in new window | Download
Subscribe: Apple Podcasts | RSS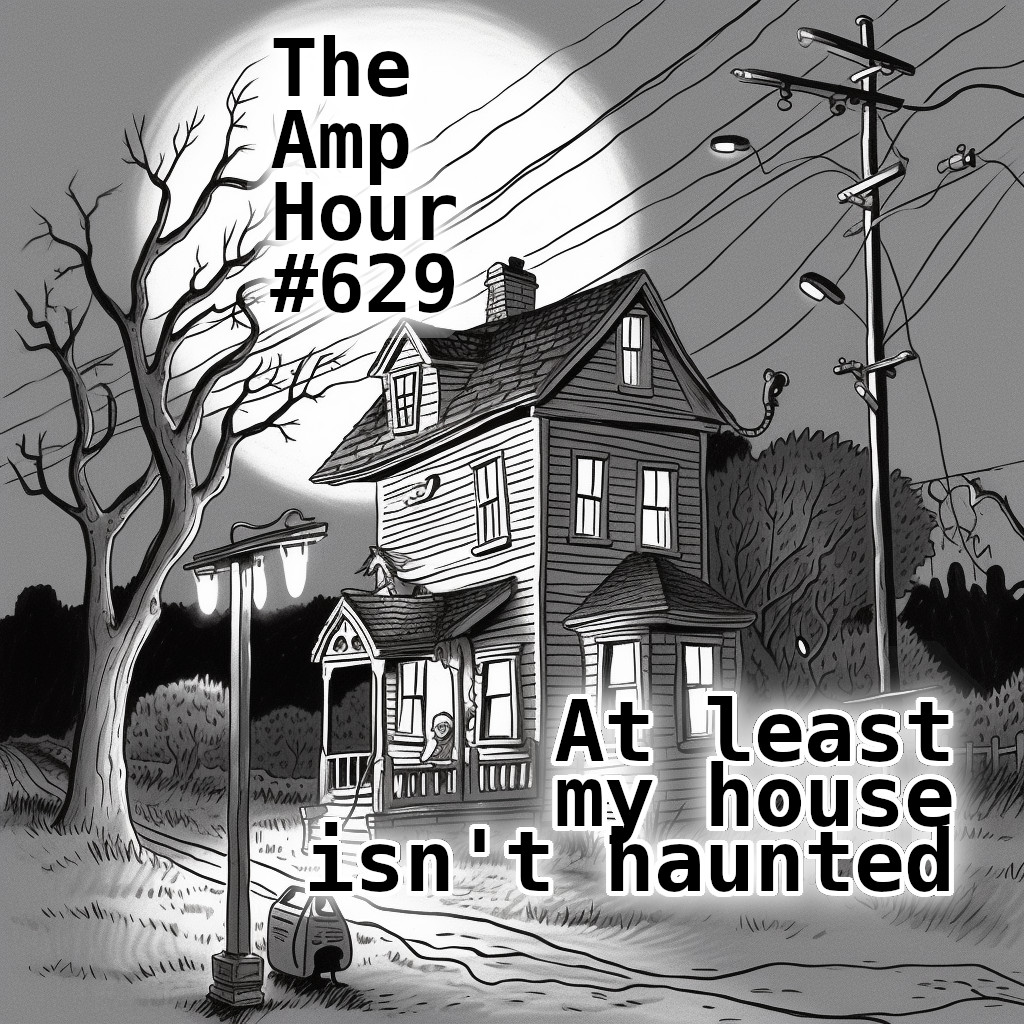 Chris fills in the rest of the story told as a "Puzzler" in the last episode. Unfortunately none of the submissions won this week, possibly because the clues given were too obscure. The long and the short of the story is: my house isn't haunted
Capacitive coupling lighting up LED lamps
Phases in US vs Australia
Reality tv producer setups
Buzzing components
Predicting penny
Enough about houses not blowing up, a Starship blew up! (on purpose, it seems)
Chris read two books about space mining that he loved (2 part series…so far).
NI makes Labview, a popular test stand and automation software
Nordic just announced the nRF54H20, which is the successor to nRF52, nRF53…but also has a bunch of RISC V coprocessing cores.
Another fun image generated by Midjourney for show art this week…