Podcast: Play in new window | Download
Subscribe: Apple Podcasts | RSS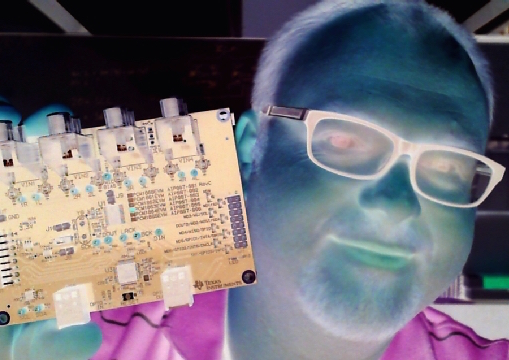 Welcome, Dafydd Roche of TI and ExpatAudio!
Dafydd works in the audio group at TI as a definition engineer. One example product is the PCM1865, also discussed on /r/nicechips
Almost all chips need to be marketed for the mass market now, not single customers.
Rule of thumb: Number of bits * 6 = dB of range

24 bit = ~144 db of range

Dafydd has a side business with another UK expatriate called Expat Audio.
He has an ECM93 Pick and Place machine. Another rule of thumb is if you're not going to use the machine weekly, it's probably not worth it.

Hardware controlled chips are easier because it just takes resistors to set functions on the chip (no FW)

Development boards allow engineers to try out new features by "blue wiring it in"

Peak Music Power Output – PMPO

Speakers are 1%. Additionally, t

oom accoustics will ruin the best speakers

One of the parts Dafydd has helped design is 600W single chip amplifier.
NPR did comparisons on bit rates to show that most people can't hear the difference. 

1V RMS signal w/ 130 dB range…ends up being tens of nV at the low end of the scale. 

Henry Ott was on the show, Dafydd loves his book.
We asked about the low material chip packages, in case audio could have the same problem as the Xenon flash bug for RPi. Dave did a video about this:

Future projects will be remote control of analog, recall setups using storage.
Many thanks to Dafydd for being on the show, you can reach him as @ExpatAudio on twitter and on their FB page