Podcast: Play in new window | Download
Subscribe: Apple Podcasts | RSS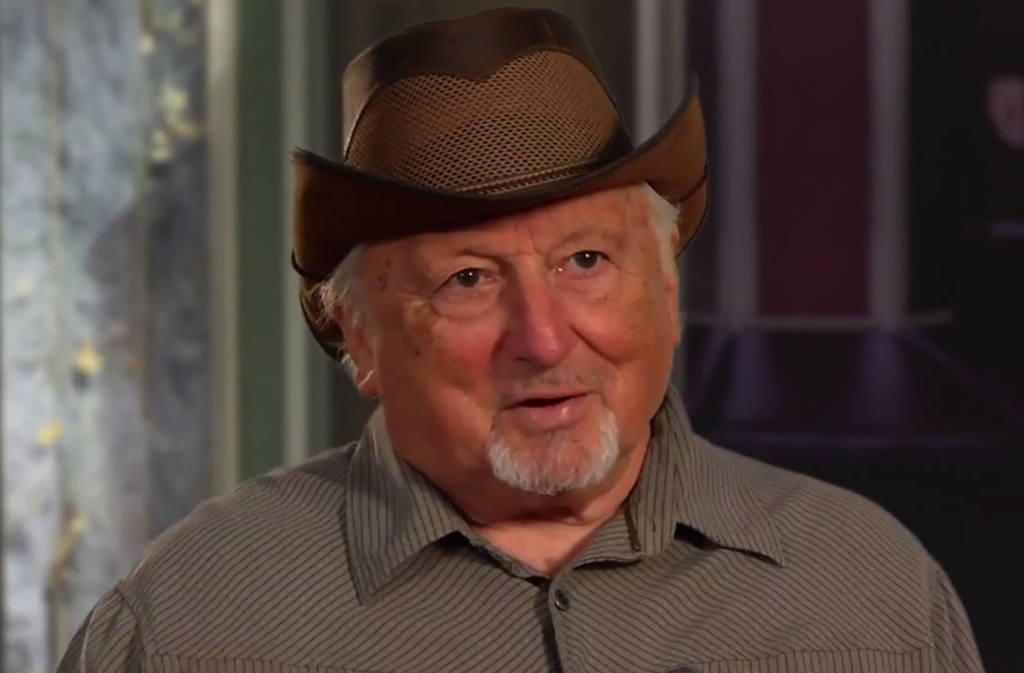 Welcome Chuck Peddle, inventor of the 6502 and the father of the personal computer revolution!
A lot of Chuck's timeline can be seen on the Commodore history site and on his wiki page
The 6502 was used in seminal personal computers like the PET, the Atari 2600, the original Nintendo, the C64 and the Apple II.
Chuck started thinking about distributed intelligence (vs centralized) with cash registers. In a similar manner, 

Exxon wanted centralized gas station payment terminals.

The early intelligent terminal systems used 8K shift registers from National Semiconductors.

Motorola started making high end controller chips for the Viatron CRT screens.

Bennett was at Motorola making the 6800 and called Chuck (at GE) to come work with him on it.

They added the PIA – a universal I/O device (with Bill Mensch)
After the 6800 was threatened by a low cost device, they let Chuck go and he moved over to MOS technology (spelled out letter by letter) to start working on the 6502. The 

6501 was a game – it was a version like the 6800 to help test out the market.

The VIA replaced PIA and the packaging went from c

eramic to plastic to help save on cost. The price was $25 vs $300 (for the 6800).

They started selling them one at a time at a show (for $25). Steve 

Jobs came and bought one to start working on their first computer. Jobs/Woz had

 a contract with Atari to make a game. Chuck credits Breakout as the first non-violent video game.
The KIM-1 can be considered the first single board computer.
When the Apple-1 didn't work, they asked Chuck to bring the development system and come help troubleshoot their system. 
Started development on the Commodore PET, which was named to sound "friendly". It also influenced the ascii standard. After the first 127 alpha numeric characters, there are a bunch of the PET drawing characters.

The PET had support for an IEEE-488 bus (HPIB/GPIB)

That year CES was in Chicago with a -50 windchill. It was so cold that Vegas came in and lobbied to move to their city (and it never came back to Chicago).

Adam Osborne book on how to get a CRT to work (also famous for "The Osborne Effect").
In 1975 Commodore bought MOS technology, which was originally started by Allen Bradley.

Commodore gave up on calculator biz when TI sued for $1M and then the J

apanese companies introduced low cost LCD calculators.

In the Computer Boutique at a Dallas show, they gave demos in a basement. They also took pre-orders for the PET for $550 a piece and there was a line out the door. 

Later that year, Radio Shack came out with the TRS-80. It failed because it was too low on memory and could only run TinyBasic. It used a Z80 processor instead of at 6502.
Tramiel offered to buy Apple but Markel had funded Apple so they turned it down.
Woz said users wanted to program assembly and he wrote a compiler called SWEET16, but that flopped. Eventually they licensed and put BASIC on the Apple machines. They

 paid a lot more than Commodore and Radio Shack 

paid double that when they finally extended their memory.
Clive Sinclair and his computing company debuted the ZX80 for $99.

Tramiel asked Chuck to design a machine to kill the Apple when t

hey got a call from the Grass Valley Group, part of Atari.
When Chuck wanted to build an MSDOS machine with power, Tramiel fired him for it.  He started Sirius Systems Technology and with his team won "Computer of the year" four times.
Sylar, Stark and Patterson are all credited by Chuck as being crucial to getting computers off the ground. They worked with floppy disks, CRT screens and hard disks..
CP/M was the dominant operating system before DOS. For a while, 

Sirius shipped machines with both CP/M and MSDOS.

Chuck has a 1962 patent on hard drive zoning that is still referenced.

When Sirius included a 5 MB hard drive, Gates said he couldn't do MS DOS on the new machine. Sirius did it and added it as a contribution to DOS (Dave thought it was v2). 

These days Chuck has been working on new tech that uses not fully utilized DRAM or Flash die. They have a patent to pair up bad chips and make a good chip. Then they started buying bad silicon and repairing dram from Micron.
The real invention is taking bad flash and using it. You can view the patent here. They are hoping this will provide super quick memory and low cost computing in the near future, especially on new platforms like Windows 10.
Dave pointed out that Win10 will be free to upgrade, even if it's a pirated copy.

Chuck's company has a factory in Sri Lanka, where they

 require high school education (at the country gov't level) or else the parents get punished. This is similar to Singapore's system.
Chcuk thinks that China will continue to up their innovativeness. He points to Lenovo, whose stated goal was to be innovators.
3D printers and robots interest Chuck as new Macro trends.
The Computer History museum has a program where they record videos of industry experts called "Oral Histories" of Silicon Valley, including one of Chuck!
During a brief (and ill advised) stint at Apple, Chuck worked with Jobs on the Lisa.
The conversation about education led Chuck to talk about Apprenticeship and the need for skilled workers in the future.
Wowsa, that was another marathon show! How could we consider stopping though?
Many thanks to former guest Bil Herd for introducing us to Chuck!