Podcast: Play in new window | Download
Subscribe: Apple Podcasts | RSS
Welcome back, impromptu guest, Mike Ossmann! (Mike was a previous guest on Episode 161 talking about the HackRF)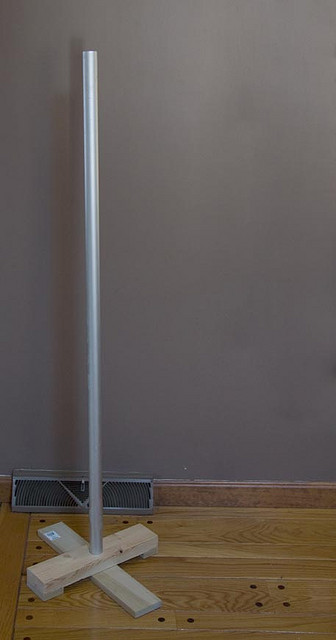 Mike was able to join us on a whim after we realized we could record a show this week!
After Dave asked about a fireman's pole in a house, Chris mentioned this watertower house.
Mike continues to work on the HackRF. In fact, he is just about to send it off for the prototype run!
Dave's kickstarter continues to kick, now funded over $80K! Dave is worried he'll tip over into needing to buy two reels of the fancy parts on his board (not available in single quantities).
Dave and Mike (and most KS campaigns) get emails soliciting services to "help" with the fulfillment. The response was very different for Mike for the U

bertooth vs the HackRF (many more people for the latter).

Dave doesn't know who Jay-Z is.
Dave recently had a great score at auction, purchasing lots of test gear. People don't realize there is significant cost in purchasing said gear.
[tube]http://www.youtube.com/watch?v=uqURkr9YVvM[/tube]

Mike might need new gear for his lab soon. Most of it is leased as part of his 

One of those projects includes the Daisho board. The main board was designed by Jared Boone of ShareBrained. Chris looked at this to see the PCB stackup (for sending it to be manufactured).
Could Silcon Valley ever move to Cleveland? No, probably not. But in a modern economy with lots of telecommuting, it seems to be the people and the funding that are most important…not the geography.
Mike will be attending ShmooCon in Washington DC, Troopers in Heidelberg Germany and Hamvention in Dayton OH. He previously attended the Digital Communications conference in Seattle (as did Jeff K), which was put on by TAPR. He also has attended ToorCamp and will again this year. Ruxcon is in Australia but will be too big of a hike.
The antikythera computer was an early example of movement and calculation.
Mike has an awesome hobby in February — he goes to the Fairbanks (Alaska) world ice carving championship. In the past, he had made penguins. He and his partner focus on kinetic (ICE!) sculptures.
Thanks again to Mike for being on the show again. It was a great way to finish out the year. See you all in 2014!
Thanks to Matthew Keefe for the picture of the Festivus Pole!