Podcast: Play in new window | Download
Subscribe: Apple Podcasts | RSS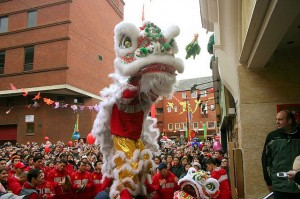 Happy Chinese New Year! Find out how to say it on YouTube.
Or how to say it as a hardware engineer!
Dave wasn't able to get parts from AliBaba.
So is he a locavore now? Locatech? Ugh, terrible term. Dave's new boards are from NZ! http://www.pcbzone.net
Chris likes the LPKF S43, which can dispense solderpaste right after etching a board. If only he had 15k sitting around…
Looking at beginning a startup? Look at localized funding sources. The Cleveland Foundation is an example in Chris's hometown.
A new kickstarter campaign is looking to fund $30K in the next 7 days for a board cutter project. Is it lack of interest in this niche-ier piece of gear that prevents us from seeing an OSHW version of one? This one looks a tad expensive but quite accurate! Love the capacitive mechanism for board sensing.
The Open Source Ecology project has one on their roadmap. They were happy to hear from our expert listeners are now are looking for one more. Interested in helping with project management for the Universal Power Supply? Fill out the form below!
TI came out with a new chip that allows users to easily add WiFi to anything.
Dave got a creepy new webcam for his office.
Vendors continue to chase boundaries, such as switching  speeds. Is millivolt switching a realistic goal for chips?
Chip makers also keep chasing 3D processes in their continuing quest for nano devices.
Kodak announced it's going into bankruptcy protection last week. They'll emerge as a niche player…because there's always a niche, no matter how bad!
On the EEVforum, "Aurora" clued everyone in to a free eBook available online about analog electronics from Leslie Green. Great resource!
Chris found out that Sergio Franco, author of one of his other favorite books, "Design with Operational Amplifiers and Analog Integrated Circuits" just released a new spiral bound book for a new class of his, "Analog Circuit Design: Discrete and Integrated".
Chris also found a copy of the 1987 Linear Technology Application Guide with AN1-AN21! What an awesome find! (though they're all available here)
Kent Lundberg (@DoctorAnalog) is reading all of Jim Williams' old app notes and adding commentary on his site, "Reading Jim Williams". Great to follow along!
We now have all of our files going through LibSyn! Let us know if you have any issues with it. Thank you so much to our donors!
Looking for a bit of fun? Check out these ridiculous "science" stockphotos.
Brad Lyster writes in about a tutorial about laser cutting a solderpaste stencil from KiCAD.
Dave likes being able to hold a proto or board in your hand. Chris wrote about how this is what keeps him motivated in engineering, just last night!
Thanks to Heidi & Matt for the Chinese New Year picture!