Due to time constraints this week, we're going to try going back to a mostly link-based page. If you find yourself really longing for silly and extraneous commentary encapsulating the links, be sure to let us know in the comments! Curious about the title of the episode? Now you have to listen to the show!

Podcast: Play in new window | Download
Subscribe: Apple Podcasts | RSS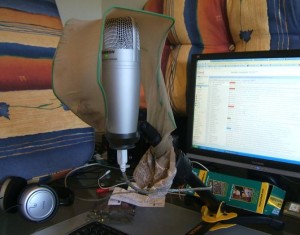 Events
Shoutouts
Tech News
Tech Discussions
Rants
They're not in order, but hopefully all of the links are included that we mentioned. If we're missing any, please let us know in the comments.
And finally, thanks to the folks over at The Conversations Network; The Levelator seems to have cured ALL of our sound woes! Holy moly was it easy and effective at making us sound good! Many thanks to George Graves for giving us the heads up!