Another episode in the bag! We admittedly didn't talk about straight electronics as we have in the past but we covered recent happenings in both the open source and (micro) and commercial (macro) electronics industries. Check out some of the links discussed in todays show below!

Podcast: Play in new window | Download
Subscribe: Apple Podcasts | RSS
Jobs Moving To Asia? Duh.
A Quick Talk About The Kindle
The Creative Economy
Dumb Ideas
Just for fun — Dave's Pillow Fort Studio Setup!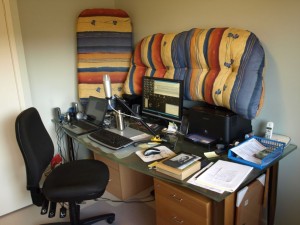 That's all for this week. One last reminder to please link to us using our new logo and associated code on your facebook pages or website. Please leave any feedback or questions about this episode in the comments below and any suggestions for future episodes at our suggestions page. Thanks for listening!
PS. One or two people might have caught our post before it went live again (we see 3 downloads before publishing the second time). I totally forgot to cut out our sound check and a couple of flubs. Hold on to that recording, it'll be worth a fortune some day 😉