Podcast: Play in new window | Download
Subscribe: Apple Podcasts | RSS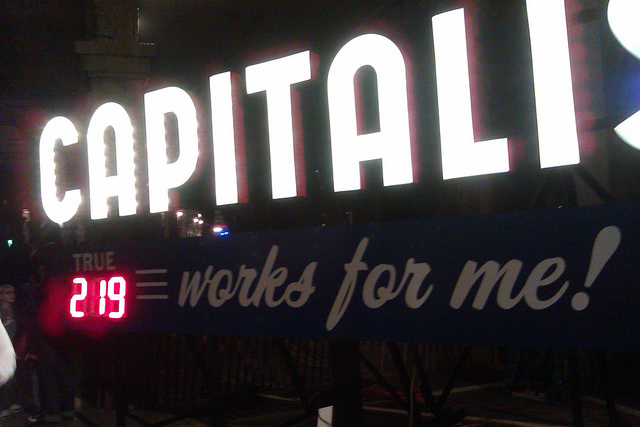 As much as electronics is about the technology, knowing the basics behind businesses can be important to having the capital to keep making fun projects and gadgets that can impact the world.
If you're in New York City, Chris is planning a meetup for Friday the 19th in the city (he picks up his Google Glass the following day). Also, if you want to win a t-shirt, submit links or ideas to The Amp Hour Subreddit.
Thanks to Bryan Champ for the picture of the "Capitalism Works For Me!" sign.