Podcast: Play in new window | Download
Subscribe: Apple Podcasts | RSS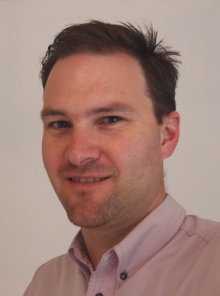 Thanks to our sponsor, Club Jameco. To see the kit featured this week and to learn more about their program, check out http://ClubJameco.com/TheAmpHour.
Jon has held positions and started companies in both hardware and software.
His current company, Internet Vision Technologies, has over 20 employees and software based.
Jon helps to organize the Arduino Mini Conf, which occurs on the first day of the Australian Linux Conf
Jon's main venture (and most directly interesting to this show) is Freetronics, an electronics kit development and manufacturing operation.
From his first company, he has learned to focus on the core for business, similar to what is discussed in The Lean Startup.
Their most popular kit is the EtherTen, based upon the Arduino platform but with integrated Ethernet.
When working on electronics, Jon prefers the TAPR license.
They also work on Power over Ethernet (PoE) devices, because it was something Jon dream up for his house.
Jon's blog about his house and his centralized home automation system is Super House TV.
This is also the name of his YouTube channel where you can find a range of videos, including a response to our show!
[tube]http://www.youtube.com/watch?v=PHN7o0Tzqcw&feature=plcp[/tube]
In order to get into his house, Jon installed an RFID chip…in his arm!
[tube]http://www.youtube.com/watch?v=BXVIzIGoMuQ&feature=watch_response_rev[/tube]
DIY Biohacking is a new trend, some even putting magnets in their fingers
[tube]http://www.youtube.com/watch?v=a-Dv6dDtdcs[/tube]
Jon has written a few books, including Hacking Ubuntu and Practical Arduino.
He is also a member of the Melbourne Hackerspace
At one point, Jon hacked his car and decided to start a site called Geek My Ride for other car-hacking enthusiasts. This is also his most popular YouTube video:
[tube]http://www.youtube.com/watch?v=xqZj4ArrlhA&feature=plcp[/tube]
And if he weren't busy enough recently, Jon has been participating in the ArduSat project, working on their payload. This is an evolution of the CubeSat program.