Podcast: Play in new window | Download
Subscribe: Apple Podcasts | RSS
For those interested, there is also now a transcript available for episode 118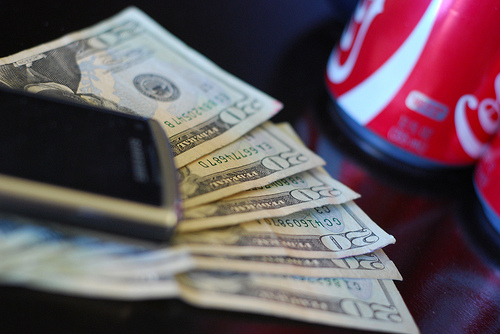 This week Chris and Dave get talking about the intersection of money and electronics and all the craziness that can ensue.
Yes, Chris still has far too many web sites, many of which are dormant.

Chip Report TV is going strong, there's a new one available.
[tube]http://www.youtube.com/watch?v=3uOmNP-J4e8[/tube]
ChrisGammell.com just got a refresh, though is the same content.
Engineer Blogs is dying, much to Dave's disappointment.
Chris's other podcast, The Engineering Commons, is going strong and has new episodes every 2 weeks.
And if that weren't bad enough, Chris is talking about starting a kickstarter! What a nutjob.
Thanks to espensorvik for the picture of the money, phone and coke.