Podcast: Play in new window | Download
Subscribe: Apple Podcasts | RSS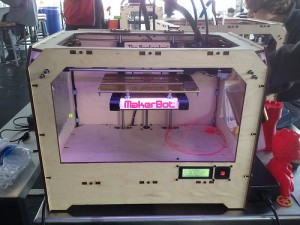 The curiosity has landed! And the crowd goes wild!
The electronics onboard are quite rugged, but kinda pokey.
They wrote more than 2.5 million lines of C, 500,000 just for the landing!
Does this mean more kids will learn C? Chris is dismayed his alma mater is teaching LabView as "programming" (though it's good for other stuff!)
Maybe if Curiosity had crashed due to unit conversion again, they would finally push metric in the US?

                (Thanks to Randal Monroe…for everything he's ever done) 
Chris is sorry for the mess with the servers. It should be fixed now.
Dave did a new video about "The Unwritten Rules of Open Source Hardware"
[tube]http://www.youtube.com/watch?v=NOUaoLjrNPo[/tube]
The video was kicked off by the Tangibot project on Kickstarter, a clone of the MakerBot (pictured, top)
Dave and Chris might take the "paid commenting" model public. A new Kickstarter project!
Chris has backed the 99 percent invisible podcast (a great podcast about design and architecture), which raised $170K on Kickstarter.
The top 10 chips for power aren't all names you'd expect. High volume parts aren't always accessible to small run electronics.
The India Blackout may have been caused by an upgrade, in addition to the usual stealing of power.
There will be a lot more growth in the power sector in coming years. IEEE Spectrum says that's where the jobs are (or will be).
Chris learned that to do isolated power, you don't need a flyback per se. You can use a regular buck controller/converter, a transformer and an isolator.
Sick of Kickstarter yet? Too bad! Go check out this rideable hexapod robot. The bumper sticker is awesome.
Thanks to retrocactus for the MakerBot photo