Podcast: Play in new window | Download
Subscribe: Apple Podcasts | RSS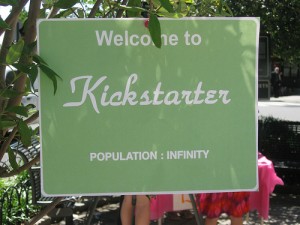 Dave has a new $140K oscilloscope in his lab! Amazing how he wouldn't use it normally. 

Rental companies will happily rent you one for less.

Dave is getting a new MakerBot Repicator soon. One of the employees there printed a box for the uCurrent.
MakerBot was at ComicCon, where Seth Green seemed to like them.
Marcus of Little Bird electronics recently got VC funding for the Ninja Blocks, a successfully funded project on Kickstarter.

Will KS become a hunting ground for hungry VCs?

Nathan Seidle of Sparkfun recently wrote/spoke about "The Pit of Despair", when Kickstarter projects are big, but not big enough to quit your job.
Ian Daniher and Kevin Mehall of Nonolith Labs, wrote a response (after being used as an example "Pit") about the benefits of starting a company that way.
Dave enjoyed the documentary called, "The Revenge of the Electric Car", which featured Elon.
Do you know how ceramic capacitors are made? Johnson Dielectrics details their process.

Library and BOM management is quite a hassle. How do you manage it?

The Component Organizer

is a small, cross platform, open source application for managing BOMs and stock.

One of the interns at Octopart is working on "Historical Part Pricing" to let us know what parts cost over time.
Bob Dobkin agrees with Chris (ha! More in the other direction) about the importance of being connected to a fab.
Foundries are growing overall, but TSMC still is the most dominant player (by a lot!).
Will the Memristor deliver in 2014 as HP/Hynix says it will? Can it compete with entrenched technologies?
Next week on the show, Chris Anderson of Wired and DIYdrones. Get your questions in now! (or vote on others')
As Chris said at the end of the show, we would appreciate reviews and ratings wherever you can find us.
The iTunes store is a good start
.  And don't forget, a great way to chat about the latest episode or anything else electronics that might be on your mind is on
the Discuss Server
. See you there!