We're doing another contest! We're giving away 2 Keysight 1000x scopes, which people may have seen/drooled over during their scope month giveaway. That contest is over, but we're slow as hell…so we have more chances for you to win!
How you enter
Share a link your favorite episode of The Amp Hour; guest episodes are usually a crowd favorite. Tag @TheAmpHour (if applicable) and put the episode number on there somewhere. Here's an example: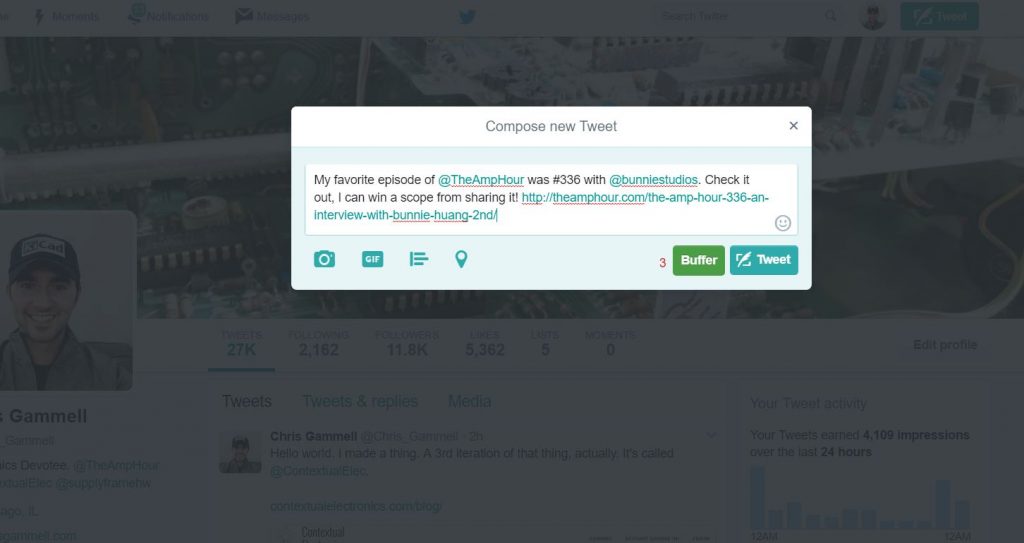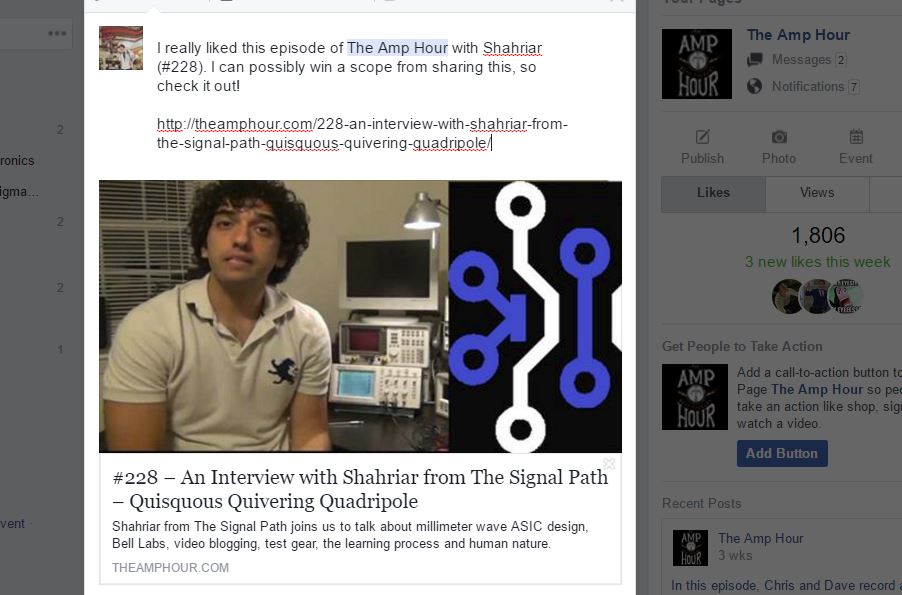 You can share this with people on social networks like:
You MUST email a screenshot (and link, if applicable) to contest@theamphour.com
This is to save our time, as there's no guarantee we'll be able to go through each individual social network and compile your entries. If you don't email in a screenshot of the share, you won't be entered.
Bonus Entry
We will give a "bonus" to anyone who does a particularly creative way to share your favorite episode. Please be mindful of good taste (nothing like graffiti or anything like that). A "bonus entry" will put a second entry into the hat. This will be at Chris and Dave's discretion.