We're trying out a relatively new service in town called Tee Spring, with a familiar idea behind it: We'll be "crowd funding" the first round of t-shirts for listeners of The Amp Hour! Basically it's just us setting a threshold we must cross in terms of commitments to t-shirts.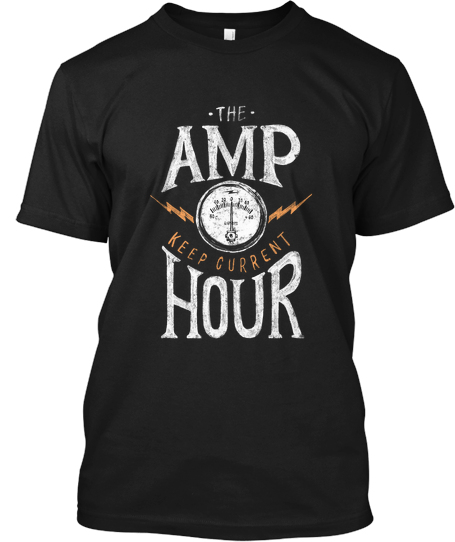 If 100 or more people purchase before the end of the campaign, it's on! You'll get your t-shirt in time for Hamvention or Bay Area Maker Faire! (if you're in the US)
If we don't make it, we'll give other ways for people to buy shirts on an "on demand" basis. The low volume shirts will be roughly $10 more than the shirts offered here (dependent on shipping)
The campaign is set to end April 29th and you won't be charged until we meet our goal.
If this campaign is successful, we'll try similar ones in the future with other colors and graphics/ideas.
If you have any questions, leave a comment below or shoot us an email at theamphour@gmail.com.