Listener and WotW alum Jaime (@jpwack) wanted a poster to put up on his friend's bench. The friend was…how to say it…analog-averse? Here's the Widlar shot from Paul Rako's blog with a famous Widlar quote. Jaime also added some good info for context once people walk by and are curious as to why they're seeing someone flip the bird.
Click on the image for the full resolution poster.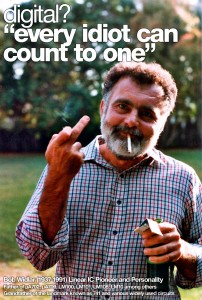 1024×1520
And an even HIGHER resolution one, based on a file sent from Paul Rako (and with a few updates to the parts designed, as corrected by Bob Pease).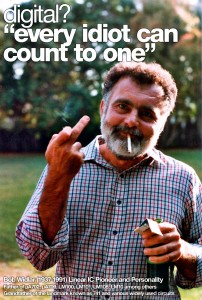 2048×3028