Podcast: Play in new window | Download
Subscribe: Apple Podcasts | RSS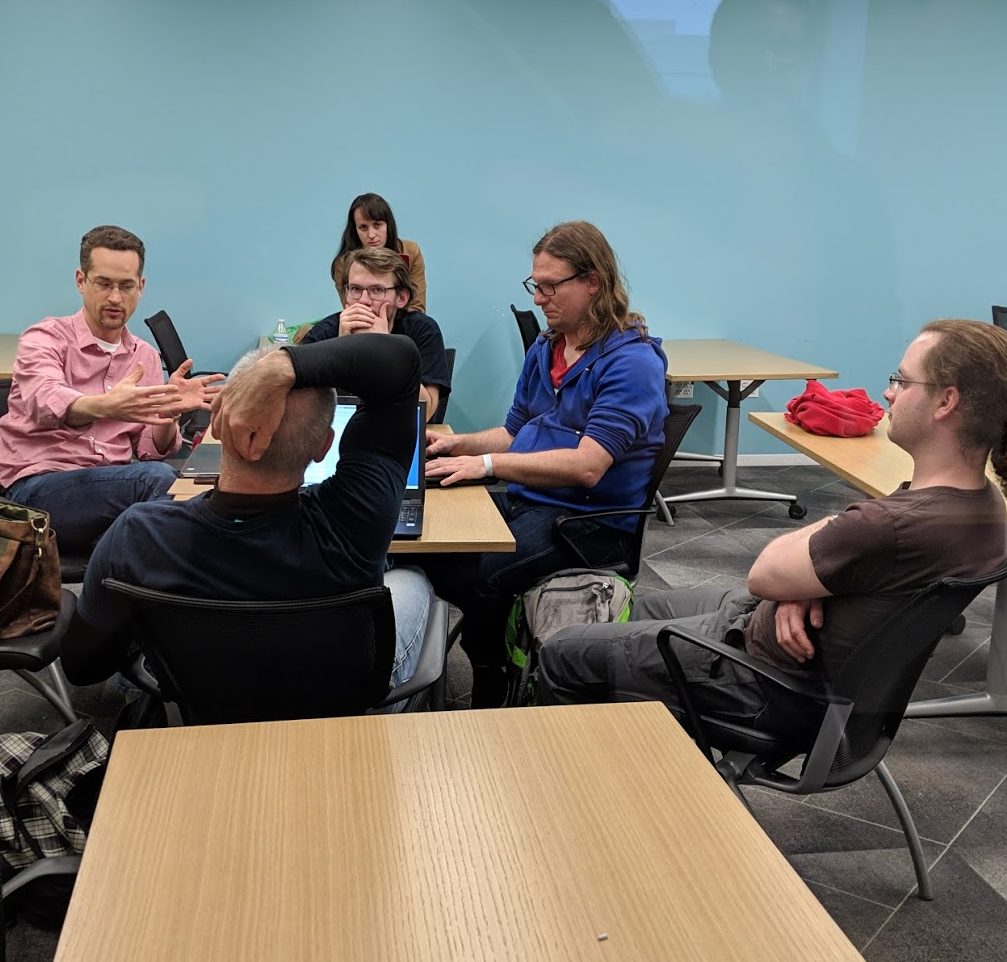 This is the first of a couple episodes that will be posted from KiCon 2019.
This interview was in two parts with some of the developers from the KiCad project (there are many people involved with making KiCad a reality). We talked with:
Wayne Stambaugh
Maciej "Orson" Suminski
Tomasz Wlostowski
Jon Evans
Seth Hillbrand
Thanks to Piotr Esden-Tempski (our first remote correspondent) and Alvaro Prieto (co-host of the Unnamed Reverse Engineering Podcast) for help with recording.
(Image above: Seth Hillbrand, Wayne Stambaugh (facing away from the camera), Maciej "Orson" Suminski, Tomasz Wlostowski, Jon Evans, all working together on KiCad development at the end of the conference)