Podcast: Play in new window | Download
Subscribe: Apple Podcasts | RSS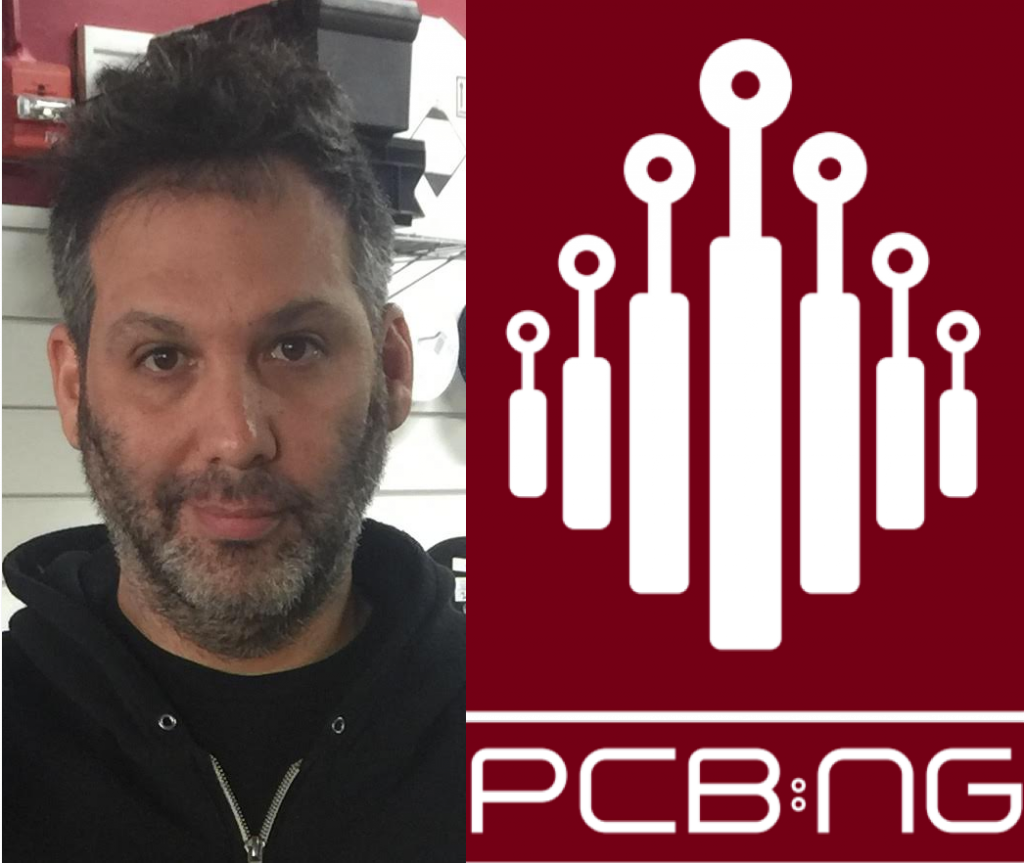 Welcome Jonathan Hirschman of PCB:NG!
The "NG" stands for "Next Generation" (think Star Trek)
They are not alone! Refactory (Tom Kennedy) is another assembly house in Brooklyn .
PCB:NG will be similar to other on-demand services (with low customer service needs). Sites like Moo/Teespring/Shapeways/Ponoko.
There is not much standardization in the industry. There was an attempt using ODB++ and GerberX2.
Dave uploaded one of his micro supply designs: http://imgur.com/f9wABJS
The limits of PCB:NG are:

4 mil space / 4 mil trace
2 or 4 layer
8 mil drill, 5 mil annular ring.
1 oz outer copper, 0.5 oz inner
Surface mount only

Betas get $1/sq inch in 6 quantity. Other future promos might include incentivizing doing everything in metric.
Like other online services, DFM (orientation) needs to be verified in the web interface.
"Confounding user tricks" really means dumb mistakes users make (including Chris).
Pricing

Quantity 6
$8 sq single sided
$12 sq double sided
Delivered in 12 calendar day

It's never quite "apples to apples" comparisons.
Pick and place machines have a wide range of interface software. There are roughly between 20 and 30 vendors.
The PCB:NG Software

After a user uploads, it gets assgned to panel.
Then another algorithm does the Tab routing.
The front end updates the database, which delivers files to machine automatically.

In the US, assembly amounts for $35B in economic activity. However, most designs are 1-100 quantity.
Jon as also the person who brought the Pieco paste press to market. Jon shuttered the company after the support requests became untenable.
If you're interested in trying out PCB:NG beta and want to jump the line, use the signup code "theamphour" or "amp hour" and you'll get instant access.