Podcast: Play in new window | Download
Subscribe: Apple Podcasts | RSS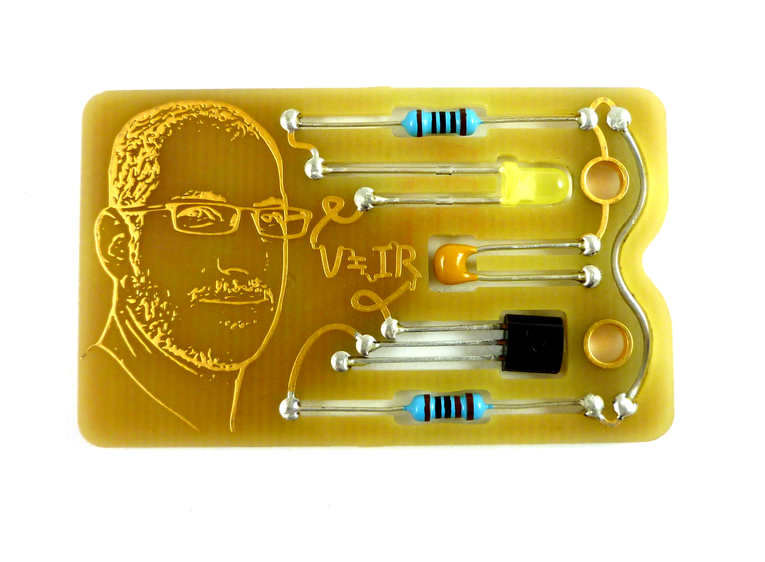 Welcome Saar Drimer of Boldport!
Saar started at Xilinx in the Virtex group, working on t

esting silicon. The parts needed to be tested in 

ZIF (zero insertion force) sockets.

After Xilinx he went back to academia at 

Cambridge, joining the s

ecurity research group. Knowing hardware was an advantage! He did research on 

protocol for securely updating firmware.

Later research was on the implementation of Chip and Pin security (and trying to break it)
After a postdoc at the computer lab, Saar started 

Boldport.

The company was initially meant to improve FPGA software via The Boldport Flow. The goal was to

 make FPGAs more intuitive but not necessarily easy to beginners.

When Gate Rocket (cosimulation software company with funding) flamed out, Saar saw it might not work.
Then came PCBmodE, a software to help people make boards. The flow:
Saar fabricated his first PCBmodE board in 2013. V

ersion 4 of PCBmodE was just released. 

Dave's friend has made a board with 5+ soldermask colors.
In case you missed it, Saar was published in Marie Claire for his Haute Circuits.

ERC/DRC is mostly "knowing what you're doing" when doing PCBmodE. However, 

Eurocircuits does online DRC, Saar uses that. He also thinks regardless of package, u

sing outside tools helps to find different errors.

Saar gave a talk at FOSDEM in the 

EDA Dev room. It was set up by 

Javier from CERN. One of Saar's talk was about PCBmodE, the other about the EDA industry itself.
The Boldport Club is a monthly subscription program where you get a different board every month (purchased in 3 month increments). The first 3 will likely be:
You can find Saar on Twitter on @boldport. Find more info about PCBmodE and BoldPort on their respective websites.