Podcast: Play in new window | Download
Subscribe: Apple Podcasts | RSS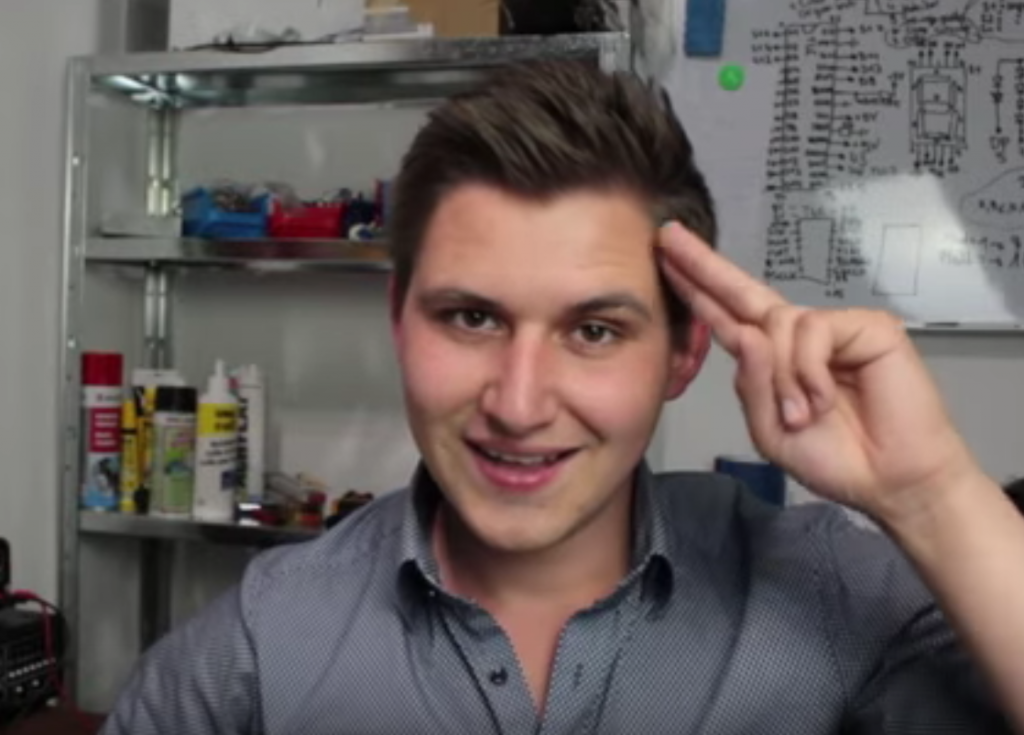 Welcome, Scott of the Great Scott YouTube channel!
The channel started October of 2013. 

YouTube in Germany is more focused on gaming and non-electronics channels.

Scott's job training started in 2011. He works in the electrical power industry. 

Apprenticeship in Germany has a bunch of different names. One of them is einer ausbildung. The one that Scott did was duales studium.
The electric longboard project was

10 – 20 hours of building/prep! The controller uses a 

wii numchuck and it communicates via an 

attiny85 (with an RF chip). The 

Xcarve was also used for the mechanical portion. 

German distributors 

Conrad.de has a component window, as well as other home automation type equipment.

Scott buys most components on eBay.

Chris asked if he had used Ragworm for boards.

The mentioned 7 segment display project

Scott is an expert soldering with perfboard (see the intro to each video as an example). The 

mapping program Lochmaster helps plan out  

spread it

Scott's town does not have any hackerspaces. 

CCC is held in Hamburg.
Beginners are a larger portion of the audience. The recent electronics basics video goes over brushless motors. Scott things the Afrotechmods video on amps vs volts is a great start.
Scott started with op amps and encourages users to do the same.
Many thanks to Scott for being on the show! You can follow @GreatScottLab on Twitter and support on Patreon here: https://www.patreon.com/GreatScott
Image via YouTube on Scott's Patreon video