Podcast: Play in new window | Download
Subscribe: Apple Podcasts | RSS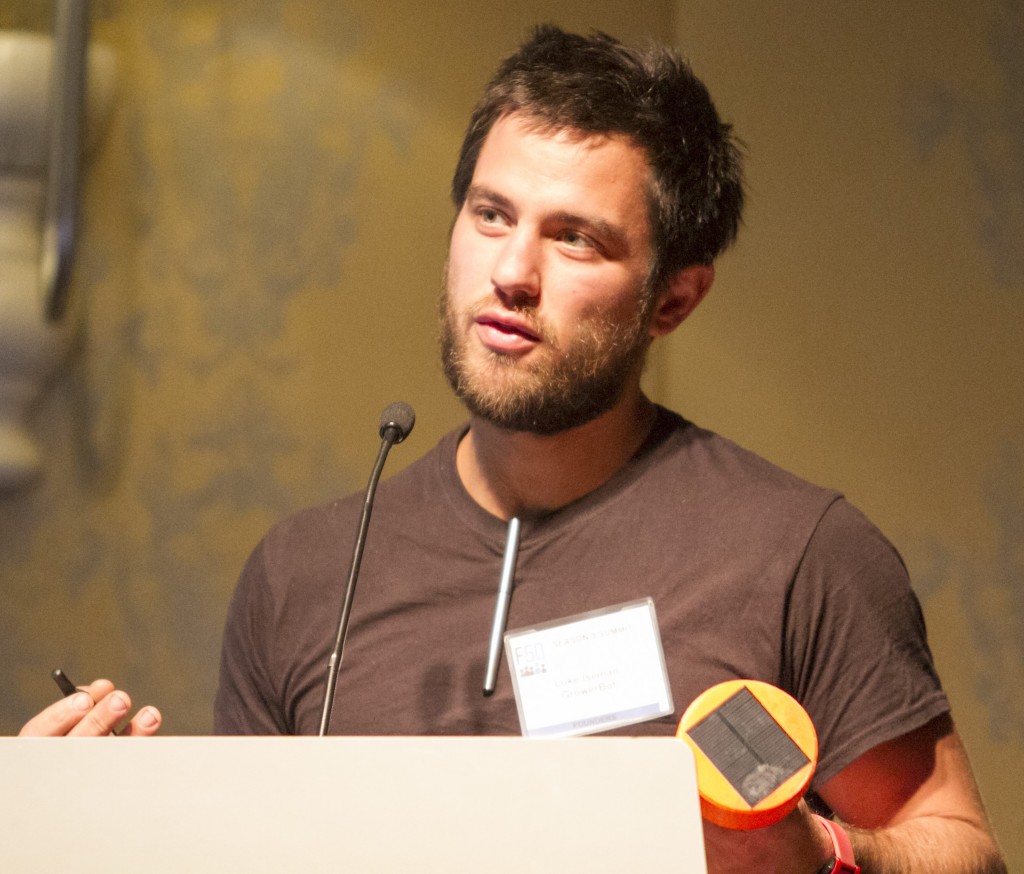 Welcome, Luke Iseman, hardware guy at yCombinator!
Luke attended Wharton in the entrepreneur program. He did hardware on the side before turning it into a few businesses.
After school and some volunteering, he ran a pedicab company in Austin, designing and making and renting out new pedicabs.
The Garduino was a soil monitoring device. It became an early kickstarter project in the form of Growerbot. It was all open source.
After that, he partnered up and started on soilIQ, which had industrial design by Yves Behar.
Sam built and maintains a shipping container house in Oakland.

yCombinator just opened up their applications again. They will interview the most promising startups and the ones that are accepted will spend 3 months in silicon valley. 
yC now has almost 

triple digit hw companies, 900 total companies.

The insane costs of hardware are evident with the Amazon fire 7″ tablet at $50.

On the Growerbot, Luke optimized for 0.5W solar without checking how often he should really send data (a couple times per day was sufficient).

The Startup podcast featured a company currently going through yCombinator, Dating Ring. There is another podcast being done about yC at 

KQED, as well as a range of shows about startup culture. 

Location and timing can matter:
There are online services that hope to make things as cheap in the US as in China (or cheaper!). On example is the machining company Plethora.
Luke had a $10K budget to build out a mini lab for yC. Beyond the basics (3D printers, soldering gear, etc), they expect hardware companies will go to outside firms for manufacturing. Alternately, the companies can spend time at TechShop for bigger things.
yC members like using Fictiv for 3D printed parts.

Luke wants a materials library for all things tactile: switches, buttons, leather samples, vinyl, etc.
You can apply to YC with your big idea (and prototype!) today. Applications are open thorugh October 13th apply.ycombinator.com