Podcast: Play in new window | Download
Subscribe: Apple Podcasts | RSS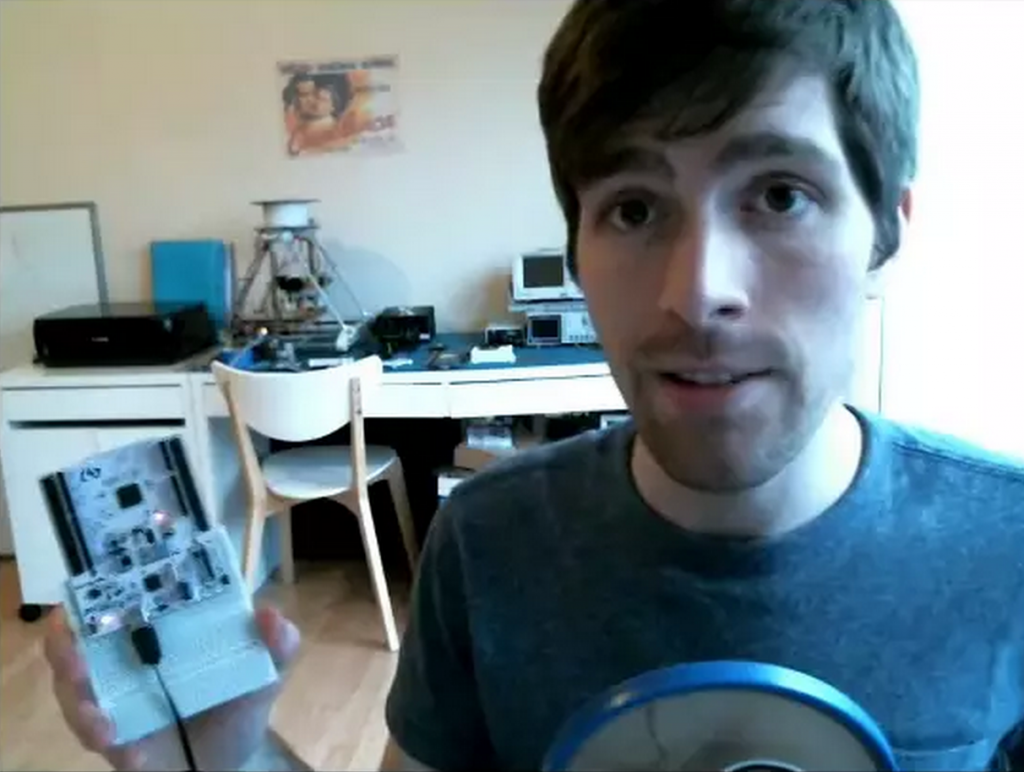 Quick announcement: Chris will be in Portland for XOXO fest and will be running a hangout Friday September 11th at the Lucky Lab Brew Pub from 4-6pm. Bring your projects!
Welcome, Ronald Sousa of Hash Define Electronics!
Ron has worked for 10 years in the fuel measurement industry.
Leeds has the benefit of being the location of the Farnell trade counter.
Many startups in Leeds have been compared to Cocoon, a home automation / smart web cam.
Different parts of the UK are known for different things/industries
Bruce Kelly was the one that convinced Ron to attend the University of Leeds for his master's degree.
The junk box from Farnell provided lots of inspiration for projects, especially things like the large siren and PIC12s.
Ron's love of embedded comes from his interest in robotics.
His background in fuel measurement and delivery comes from his first gig out of college where he had to learn how to do everything.
Really the job was based around measuring liquids. There are multiple methods for doing so:

Geared flow meter – liquid squeezing through gears
Turbine – Measuring how much rotation is caused from liquids going past/through the turbine.
Ultrasound – Measuring how ultrasonic pings change as liquid properties change.

Mike did teardown on an ultrasonic gas meter:

What is a meter vs a gauge?

A meter is certified and is used in billing applications for the gas.
A gauge does not need to be and exists mostly to alert the driver to their levels.

The various sensors communicate on a CAN bus.
ATEX standards exist to make sure there's no spark.
The calibrated sensors they were using i2c sensor interface.
While Ron also has used a variety of PICs in the past, the NXP LPC11c14 had the right mix of peripherals for his design.
Because density and other properties can be similar between fuels, Ron used a color sensor to delineate different fuel types.
CAN requires unique IDs for each node. Ron also tried creating a master node and broadcast packets to sync the variety of devices on the net. As with other ID schemes, the lowest node wins because the IDs are always XOR'd to compare the addresses.
ATEX requires traceability, including the unique IDs of each node.
Ron seems to have, "MacGuyver syndrome". He enjoys fixing engineering problems under pressure.

One was an RFID solution with a relay, it turned out there was inductive kickback causing issues.
Another they forgot a 24V to 5V optocoupler board, so Ron rigged up a regulator that did the job for 2 years.
Many thanks to Ron for jumping on the show last minute. You can see his tweets under his handle @opticalworm