Podcast: Play in new window | Download
Subscribe: Apple Podcasts | RSS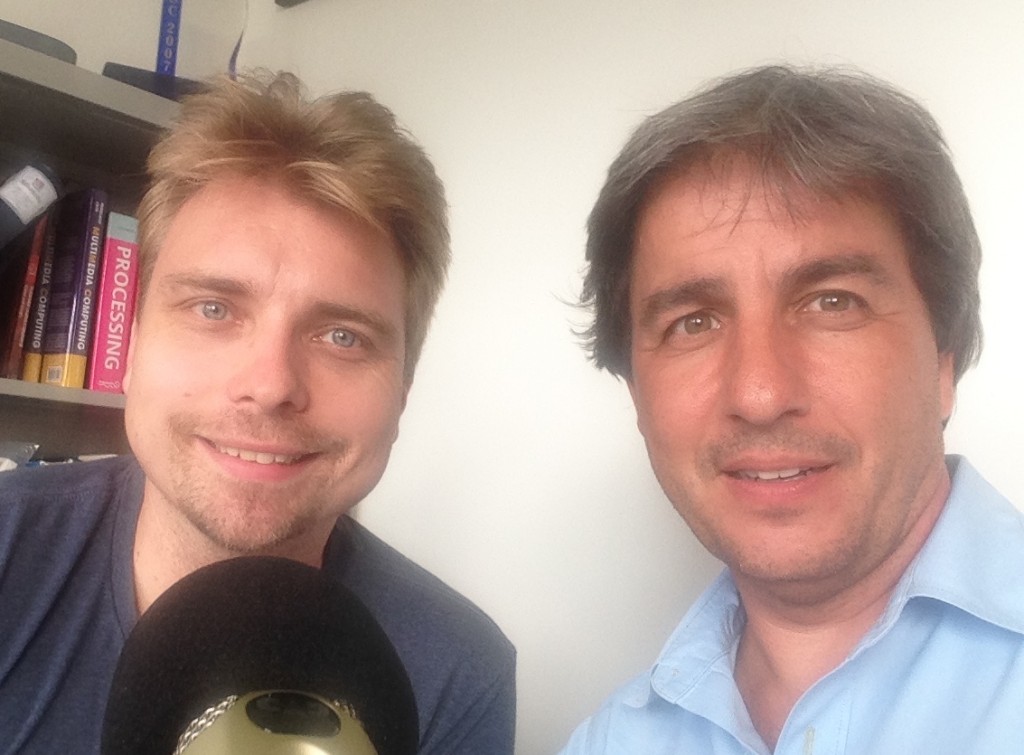 Welcome Bertrand Irrisou and Gerald Friedland of Audeme!
Audeme has a kickstarter for the Movi platform, a s

peaker independent, c

loudless speech detection Arduino shield.

The Movi also solves a range of privacy issues, as no audio goes to the cloud. This is in contrast to the 

Samsung TVs sending voices to 3rd party companies.
Dave has done a video on a voice detection chip from the 80s, the VCP200. There was also a similar version called the SPO256.
[tube]https://www.youtube.com/watch?v=kFth9K_IvwA[/tube]
Chris mentions that there is a big difference between a modern speech synth and a Speak and Spell.
ELIZA was a 1970s NeuroLinguistic Programming product that provided a surprisingly cogent speech engine. 
All of these chips are based on phonemes, which allow a conversion from sound to actual word meanings.
Audeme is using the Allwinner A13 chip which has a single core Cortex A8. It also has a built in synthesizer.
They are running Debian on board, which allows low level driver control and high level software (via Linux).
Chris has seen something similar on his mobile, the MotoX. It has a coprocessor that listens for audio cues.

Algorithms are open source, will go online when released.

Audeme will be at the Embedded System Conference later this month. 
Users can expect a response time of 0.5 sec normally.
The audio front end has an Automatic Gain Control op amp, which can implement echo cancel if an external mic array is used.
The Movi was recently used to control the Romibo robot. It needed to "listen" through a set of fur.

The expected frequency response of the 

Movi is 50 – 16 kHz (in contrast to a 300-3kHz response for a telephone)

Using the Movi with a push To talk (PTT) helps to reduce overall errors. Callsigns (like Siri) also remove false triggering. Chris wants to  talk to it like JARVIS (from Iron Man).
The board has a peak power requirement of 

3W.

The interface, including for the Arduino, uses a RS232 protocol for the interface. This means it can be used for any platform, not just Arduino. 

The code requires is mostly C/C++ for low level, 

Python for glue, 

Shell scripting for OS stuff. It's a wide variety of programming languages and platforms.
You should consider backing this project via their Kickstarter page. You can also see a variety of videos of this board in action on their Facebook page.