Podcast: Play in new window | Download
Subscribe: Apple Podcasts | RSS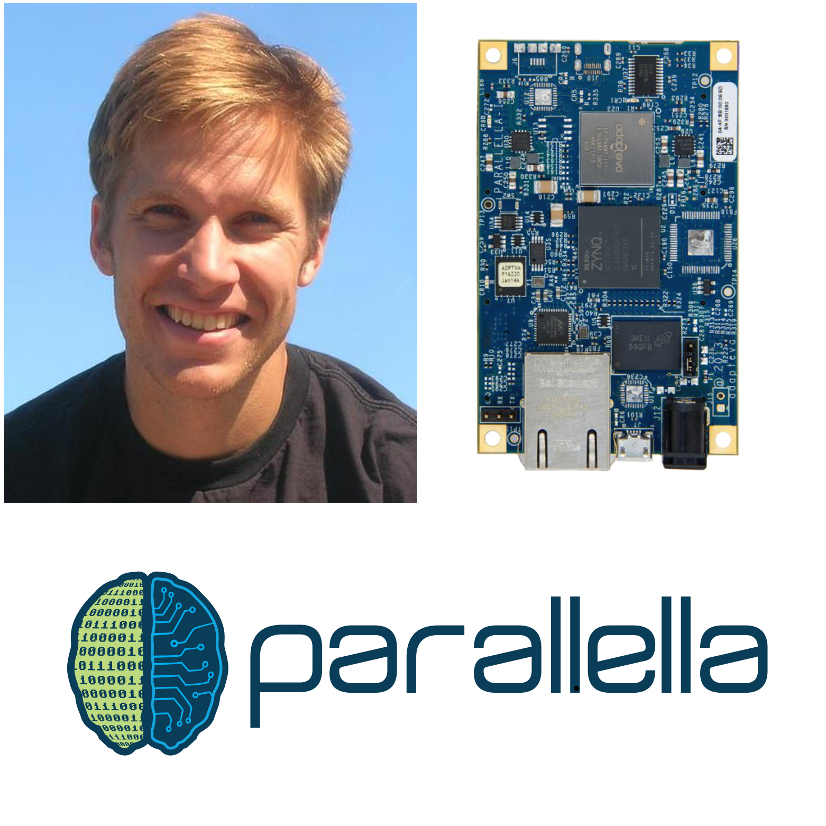 Welcome Andreas Olofsson of Adapteva!
Adapteva are the makers of the stackable supercomputer called the Parallela. This uses the Epiphany chipset, which is the main product of Adapteva.
The company is located outside of Boston.
Before starting Adapteva, Andreas was a lead designer on the Analog Devices TigerSHARC DSP.
The Epiphany architecture allows for rapid calculation of paralleled tasks.
The Parallela has 3 tools on board, which are required for any good supercomputing system.

A micro for the OS and easy interfacing and troubleshooting.

A high performance coprocessor for handling heavy duty calculations (with GFLOPS/W)
Flexible logic for handling interfacing and offloading other tasks from the main processor.

The reason that licensing the Epiphany platform outright likely won't work is the scale of SW add-ons that is required by industry.
To get started with the Parallela

Buy the board (it is carried on Amazon)
Join the community to chat with others and learn about existing projects.

There have been some interesting uses so far:

Drone video footage processing (on the drone!)

Matrix math

FFTs

Password cracking – bcrypt

This all started back in Fall 2012 with a Kickstarter. 
The Adapteva blog is great as well. Chris enjoyed this post about Semiconductor Economics 101.
Funding has been difficult as most VCs don't like investing in chip companies.
Andreas is always interested in partnerships. You can reach Andreas on twitter under his handle @Adapteva. You can also write to him at support at adapteva.com.