Podcast: Play in new window | Download
Subscribe: Apple Podcasts | RSS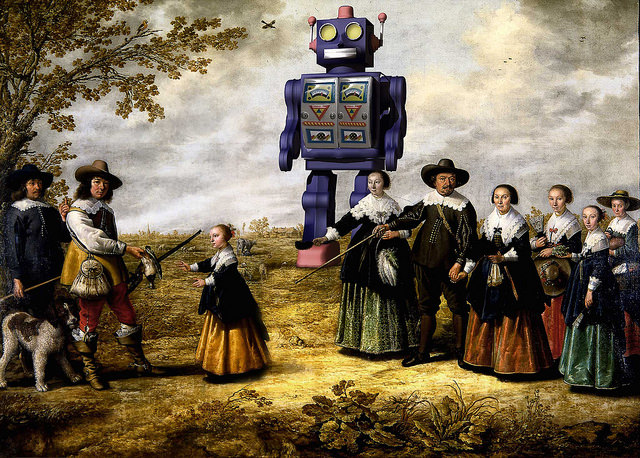 A new Star Wars trailer was released! Nerdy goodness!
[tube]https://www.youtube.com/watch?v=wCc2v7izk8w[/tube]
The BB8 robot was actually created and was recently rolled out on stage.
[tube]https://www.youtube.com/watch?v=A_K10fX9DSY[/tube]
It was announced that Sphero was the company behind the real life build…and that they will be selling it come Christmas 2015.
Dave asked whether people would patent the balancing technology. John Oliver from Last Week Tonight did a piece about patents. The show also has done a piece about how bad for profit schools are.
More people in the US trust the Daily Show over other news programs. Chris is one of them.
Dave had a chance to buy an amazing collection of components. However he later found out they were all desoldered and exclusively throughhole.
Dave saw a video from Adam Savage talking about storing parts. It is a fantastic, if not expensive, solution.
TSMC 16nm FinFET recently began qualifying
Chris went to a Freescale event to see if it would be a good fit for a micro. He didn't ask if the NXP/Freescale merger would affect part availability.
Wired wrote about John Deere tractors claiming the software on board entitles them to DMCA protection. LAME.
We had previously discussed this when walking about enabling firmware that unlocked higher level features on scopes that users did not pay for (having tons of trouble finding it, if you know the episode number please let us know in the comments)
There is legislation in NY and Minnesota that would require hardware makers to allow for repair of products they make.
MakerBot is laying off 20% of their NY staff and shutting down the retail stores. This was not surprising though it stinks for the people working there that got laid off. Chris recommends the documentary, "Print The Legend" which shows how messy it got at MakerBot (and slightly less messy at Formlabs).
Dave has seen people walked out by security upon layoffs. Chris has not but thought of "Black Friday" from Arrested Development.
When thinking about the shutdowns due to business changes, Chris mentioned the glassblowers at Bell Labs
[tube]https://www.youtube.com/watch?v=uJI1dOLmaQY[/tube]
The robots (machines) are coming. Chris is worried, Dave is not. Some workers love them now, will they forever?
It might not necessarily be silly like a chef mounted to your cabinet or a robot that feeds you tomatoes while running, but there are useful robots and bits of automation that will begin to obsolete workers.
Baxter is a good example of why robots are coming: cheap, simple components, easy to program and has kind features. They were sure not to cross the uncanny valley.
There was an episode of Innovation Hub talking about the economics into the future
Ending on a positive note: 3DRobotics and DJI Quadcopter just released awesome new aerial cameras (with drones). They are effectively self piloting. They will give us tons of beautiful new images. Chris was struck by this album of aerial photos (via reddit) where the photographer took pictures that would now be considered illegal.
Thanks to David Blackwell for the picture of the robots coming