Podcast: Play in new window | Download
Subscribe: Apple Podcasts | RSS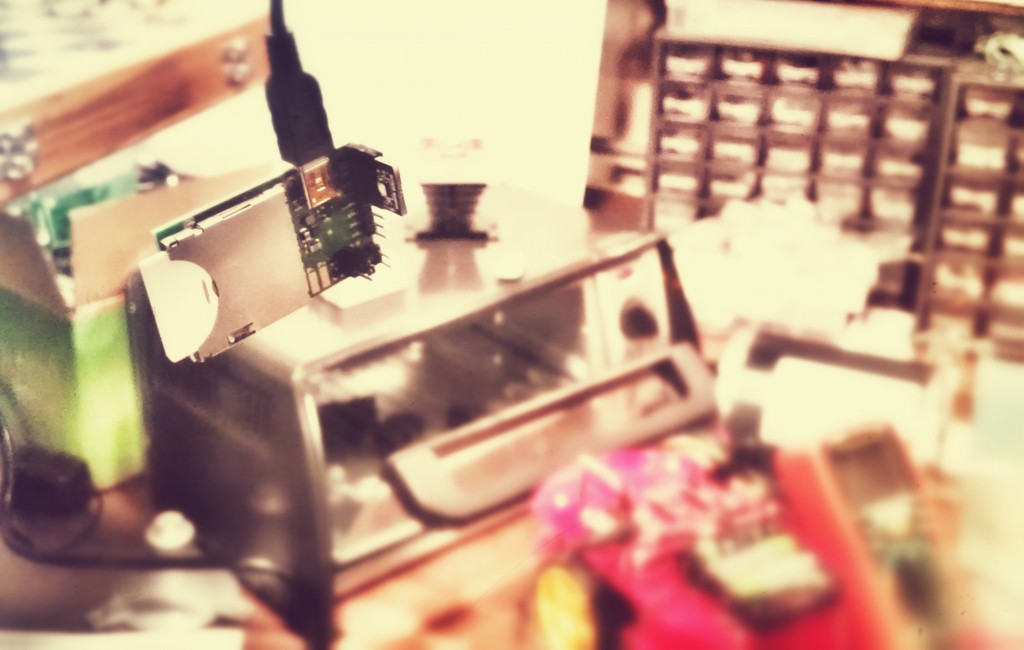 Beginning my project to hack a toaster oven into a reflow oven using the @ContextualElec BenchBudEE pic.twitter.com/KHUVNnlEng

— Chris Gammell (@Chris_Gammell) October 16, 2014
There is a simpler version available on Kickstarter now called the Zallus. It has a nice looking touchscreen interface.
Dave has an oven controller that only uses LEDs for indicating which part of the cycle the device is in (ramp, soak, reflow, etc), but it still gets the job done. It also has a "learn mode" so it can be recalibrated when there are different thermocouple placements or different amounts of thermal mass in the chamber.
Chris has been on a buying streak lately. He just got bit by the robot bug and bought the RedBot from Sparkfun.
On the IoT side of things, Chris picked up the Light Blue Bean, which allows easy Bluetooth Low Energy connectivity  (but only from a mac for n0w). They also got their module certified for sale if you fall in love with it.
Dave started using Patreon for viewer support. He can send special footage to backers on there.
The Annonabox is a Kickstarter sham; they raised over $600k before their funding was put on hold when they couldn't substantiate their claims about designing their own hardware.
Chris will be travelling to Electronica in Munich, Germany this year. The amount of money being spent is already pretty ludicrous: Digikey is giving away a Tesla (and that likely won't be the craziest thing there).
Want your fix of "Workbench of the Week" even though we don't ever do that on The Amp Hour anymore? Check out the /r/Workbenches subreddit.  The /r/nicechips subreddit also acts as a good proxy for "Chip of the week"
Dave is planning on digging out a fun old chip: The SPO256
[tube]https://www.youtube.com/watch?v=0t6P_8OkBVQ[/tube]
Chris has been creeped out by the Internet of Things: watching the temperature in the Analog Life Lab tells you lots of things about what's going on there. It was build using Luke Beno's tutorial and board. This is also the argument for why Google bought Nest. Dave used to have a service like this before the webapp shut down.
Another Google acquisition, you can watch Dave in his lab on Dropcam, even highlighting when there was movement using the historical function.
Fellow Ohioan, Ken Burns (who is currently running the TinyScreen kickstarter) recently wrote about why he started his business in Akron. It's possible to start a business just about anywhere, it was interesting to read his reason for Akron.
Chris thinks that talent pool is a big factor in deciding where to locate a business. The Technical Illusions team (builders of the CastAR, founded by Jeri), just decided to move down to Mountain View to get access to a bigger pool.
Next week on the show we'll be talking to Bil Herd, designer of the Commodore 128. Get your questions in here: Next Week on the show: C128 designer, Bil Herd