Podcast: Play in new window | Download
Subscribe: Apple Podcasts | RSS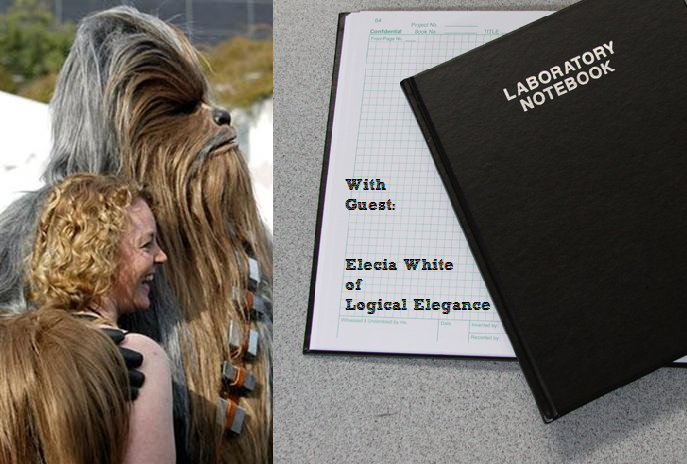 Welcome, Elecia White of Logical Elegance and the Making Embedded Systems podcast (and book)!
Elecia's wonderful book is called "Making Embedded Systems" and is published by O'Reilly. You can get a discount by going to this site and using the code 'authd'
The notebooks discussed are the SNCO 2001
Her career so far has taken her to the depths of management and back. She was a full time manager at Shotspotter.
Dave loves it when his reputation precedes him to an interview (shocker!), Elecia doesn't.
Want to get into embedded? Start with Arduino.
Elecia sees lots of projects using the Cortex-M3, was surprised the Cortex-M0 didn't do better.
Unless a software stack is required (ethernet, bluetooth), Elecia doesn't like RTOS's because they often still don't run fast enough (or aren't deterministic enough).
She has worked wit the c2000/Piccolo family and likes it for math heavy operations because of the DSP.

The compilers aren't getting any less expensive…or better. She prefers the GUI of V

isual Studio but no embedded IDEs seem to have the same functionality.

Power optimization is a challenging/fun part of Elecia's jobs as well.

She worked on some of the Fitbit devices out in the market today (one, flex, force).
Also some of the toy lines at LeapFrog, such as the Violet.
A common frustration among embedded engineers is when people expect embedded systems to be like their iPhones.

Self commenting code is something to strive for, but is unrealistic.

Elecia believes commented out code snippets should be deleted (and tracked by revision control).
"If 

code is the main meeting that is happening, comments are the backchatter that happens between engineers over IM"

She doesn't dislike Git, the processing being used when she first started with it was poor.

El likes touch feedback and sees haptics as a new area for innovation, especially for VR/AR.

Writing a book is tough…she did it 

3-5 hours a day for 6 months…while consulting!

Making Embedded Systems was similar to the O'Reilly Head First series.
Going to be at the EE Live event in April? You can go watch Elecia do a teardown and give a talk about IoT being disappointing.
Elecia and Christopher have a Nest Thermostat and a Smoke Detector and they aren't quite living up to expectations. At least not $3.2B expectations from the consumer perspective.
It was great to have Elecia come tell us more about the embedded world and about her vast experience in the field! Be sure to check out her podcast and all of the wonderful guests and banter on the show!
Added extra, which Dave thinks is hilarious: The Choke-A-Chicken Novelty Toy.