Podcast: Play in new window | Download
Subscribe: Apple Podcasts | RSS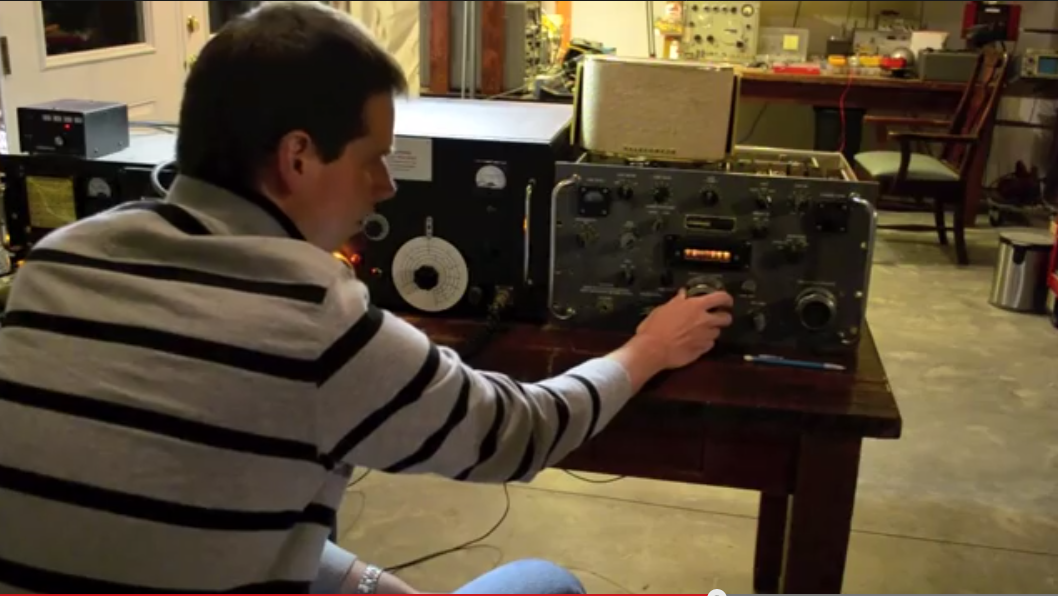 Welcome back, Dr Greg Charvat! Greg was on the show about a year ago, talking about his startup, Butterfly Network and his MIT short course on the RADAR.
Greg has a new book that is about to be released! It's called "Small and Short-Range Radar Systems". You can pre-order a copy for 20% off the coupon code AJM33.
The book has 

practical approaches and example data sets.

Greg has been celebrating MSU winning the Rose Bowl…even though most nerds don't know much about sports.
Greg and Chris visited H

amvention 2013 together where Greg bought his 

R390
[tube]http://www.youtube.com/watch?v=MVKLEGzQdNk[/tube]
Greg's experiments and hacking of the R390 will be featured in QST magazine in March.
CRT tubes enabled RADAR. Something something 

thermionic rf current.

Another history item, Greg has been reading The Power Makers which is all about early grid setup and power delivery.
While most people think of Tesla for AC, his biggest contribution was inductive motors. Now it's swinging back to DC delivery of power with DC transmission.
Even white goods are moving back to DC power, with some fridges using a DC power bus and an inverter going to an AC induction motor to drive a compressor.

Greg's book started at the 

IEEE Phased Array symposium when he met someone from CRC Press. 
Instead of working on antique watches at night, his wife encouraged him to work on the book. The entire start-to-finish was 3 years.

When writing a book…write for yourself.

The Coffee Can (Successive Approximation) Radar project covered in the MIT short course is now a kit! Made by Q

uonset microwave. A little pricey but easier than sourcing everything yourself, including some soon obsolete components.

Automotive radar is an entire chapter in the book and are a large area of interest in the next few years. Some of these operate at 24GHz, 77GHz (!)

Sensors too! RADAR is a great way to bounce low energy signals back to a network. 

Greg has been advising a startup called Fybr (c'mon people, use your e's!).  They make networked sensors for city wide parking space detection (and charging for parking).
The NSA leak included a hardware catalog with tons of interesting gadgets. The ANGRYNEIGHBOR used RADAR to bounce some of these signals back to a base station for collection/networking. Crazy stuff!
The Space Fence shut down as part of the sequester, but was an awesome way to detect space objects. You could listen on the ham bands.
While at Lincoln Lab, Greg got to work on the huge Millstone Hill RADAR array. 2.5MW of output power 
Much smaller, cheaper and available to the public, there is a push to use RTL-SDR dongles to do RADAR.

Greg is editing a book series about practical electronics. Have an idea for one? E

mail charvatg@gmail.com. Greg is particularly looking for books about:


Legacy equipment.
Practical FPGAs (or you could watch the FPGAs 101 talk from CCC)

There are some awesome QSL cards from the 50s, linked by Alexis Madrigal's 5 Intriguing Things newsletter.
What do you think? Should we pay to get on shortwave radio in Maine?
Thanks to Greg for being on the show again to talk about RF and authoring books. We can't wait to have him back on to FINALLY tell us about Butterfly Network. Follow Greg on twitter at @MrVacuumTube.