Podcast: Play in new window | Download
Subscribe: Apple Podcasts | RSS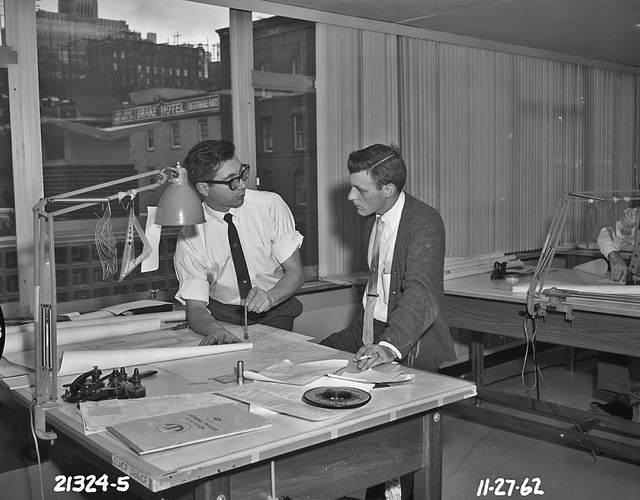 What defines an engineer? Who is allowed to call themselves one? Also, how people debug and lots of new podcasts!
We have lots of guests lined up for the rest of this year and into next! It's going to be a couple of great interviews (with some blather each week in between!)
There are new podcasts on the block as well!
Dave has been on a quest for truth lately, he's been investigating the current carrying of vias
[tube]http://www.youtube.com/watch?v=vPm-qMyNwpo[/tube]
Do we have any Chinese listeners? What is the wage disparity really like these days for top engineers? (We assume any listeners to The Amp Hour are the top engineers)
Dave was watching an ABC (au) documentary on pay in New Jersey. He was shocked at how little service staff make (before tips).
Chris thinks you need to be super persistent when trying to find a job. You need to make people realize you don't want to talk to HR.
Jack Ganssle makes a great point about debugging (based on another article about increasing complexity of systems [paywall]) and how good debuggers (people, not machines), record their steps and are deliberate in their actions. You know, like hardware people have to be. Are you good about your rigor while debugging?
Chris learned over the weekend about the high cost of crappy tools. Especially the time cost (and frustration).
Dave has experienced this in the paste with a solder sucker he immediately needed to repair.
[tube]http://www.youtube.com/watch?v=vva2t21sOAs[/tube]
If you buy something with lame assembly but good components, you can mod it later. The Sieg X2 and X3 (milliing machine) are a good example of this.
A solid and low cost tool you might want to pick up is a hand-activated solderpaste dispenser. Chris and Dave haven't ever done reflow at home (but have at work).
Don't stick electronics under your skin, folks. It's really gross (WARNING: Disturbing images)
Is a modular phone really going to happen? Even if Motorola says it's going to happen, it doesn't mean it will make it commecially. The cost is usually in the connectors.
Celebrity news? Really? Well yeah, because Lenovo is saying that Ashton Kutcher is an engineer. Chris is upset because it is likely he'll be a marketer, not an engineer.
However, since engineers don't have board certification (specifically for electronics), there are no repercussions for someone calling themselves and engineer.
Our guest next week is the one and only Forrest Mims! Get your questions in for us to ask him on the show next week!
Thanks to the Seattle Municipal Archives for the picture of old school nerds!