Podcast: Play in new window | Download
Subscribe: Apple Podcasts | RSS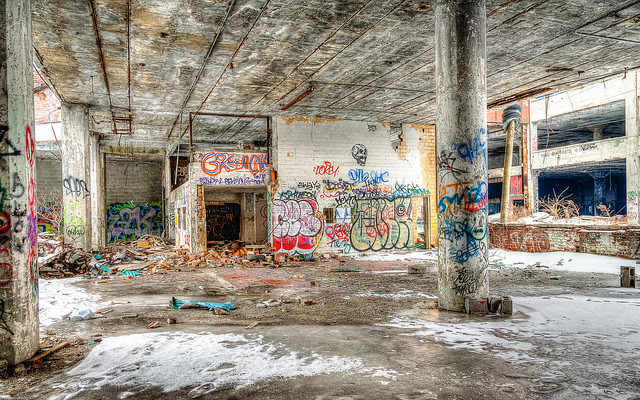 Chris went to Detroit with the Hackaday guys for the Red Bull Create competition:
[tube]http://www.youtube.com/watch?v=vbYtahfsS0M[/tube]
The art culture in Detroit is great, encouraged by low priced living and a variety of urban landscapes to work with.
Previously Chris had been at University of Michigan in Ann Arbor for recruiting. Dave doesn't understand how big companies chase graduates.
Chris really enjoyed Backyard Brains, who make kits for measuring brain activity. They were controlling cockroaches and scorpions.
Another company they visited was Pinocc.io, a mesh based connected device platform:
[tube]http://www.youtube.com/watch?v=GLER2I1r2-U[/tube]
Another connected platform, Spark just raised $5M after having going through the HAXLR8R program and raising $600K on Kickstarter.
Not all crowdfunding projects work out so well though, a $3.5M project failure has disappointed their backers and shown that hardware is not guaranteed.
An article about embracing hardware on O'Reilly is probing the idea of why hardware has become more prevalent and what we'll do with the data.
Our cousin podcast, Embedded.fm was talking about IoT as pet rocks last week…it's novel but mostly sits there after the fact.
The Sydney Maker Faire is coming up again, less than a year out from the last one. It will be held at the Powerhouse again.
Chris got to visit the Ford museum in Dearborn and see the massive power generation capabilities.
The Raspberry Pi B+ was just announced the other day, it has improvements and fixes over the original version.
These are being produced by/with Element14, who also recently started offloading manufacturing of the Beaglebone.
The BeagleBone has been integrated into lots of commercial projects, which makes it difficult to keep them stocked.
Dave has been searching through old magazines to find mentions of the 74 series logic mentioned last week. See below for some shots of the magazines.
Next week on the show we'll have Nadya Peek, who works at the Center For Bits And Atoms on reconfigurable, custom CNC machines. Very cool!
Thanks to George Thomas for the picture from inside the abandoned Detroit building.
EARN BIG MONEY as an Electronics engineer! pic.twitter.com/I7PTSZn6S0

— Dave Jones (@eevblog) July 14, 2014
you can earn big money in television! pic.twitter.com/zcWj8yX4Ei

— Dave Jones (@eevblog) July 14, 2014
you think winding transformers is a bitch? pic.twitter.com/o9EeY2ORCs

— Dave Jones (@eevblog) July 14, 2014
the greatest advancement in home entertainment yet devised! pic.twitter.com/35ePnBr1gh

— Dave Jones (@eevblog) July 14, 2014
1967 portable videotape recorder! pic.twitter.com/s9fDL8KNAh

— Dave Jones (@eevblog) July 14, 2014